San Diego Home Remodeling
Build Your San Diego Dream Home.
DreamHome Remodeling & Builders is here to help you build your dream home in San Diego or improve your existing home to meet your desired vision. We work with the highest quality materials and experienced contractors in the industry to build homes that only exist in dreams.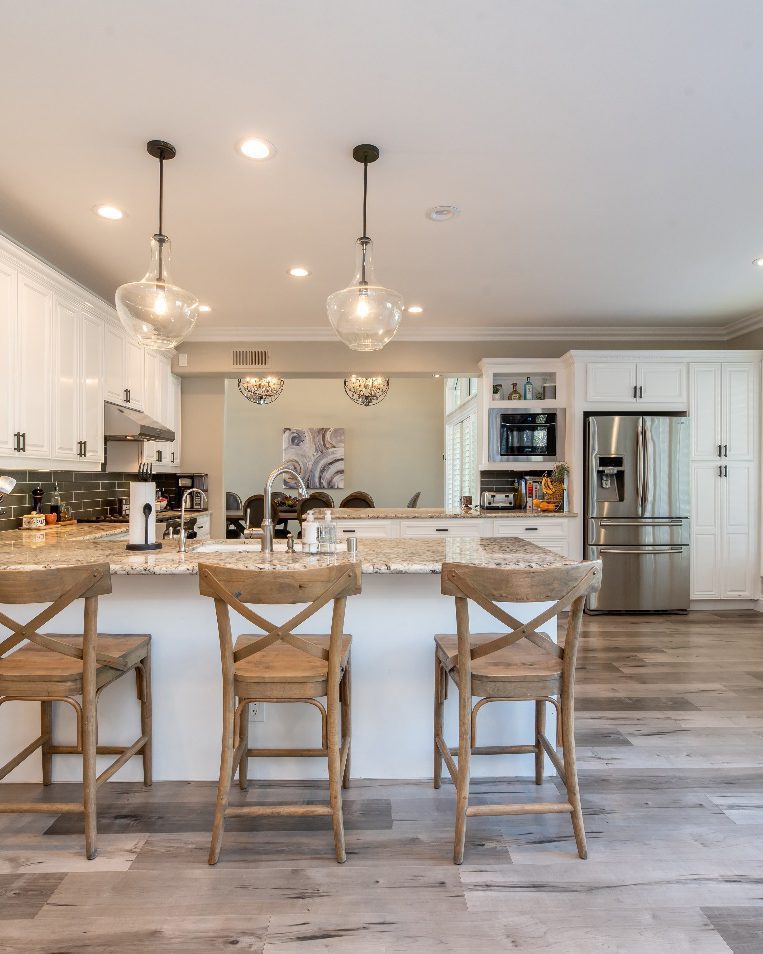 Greater San Diego Area
Serving the Dreams of San Diego Residents
DreamHome Remodeling & Builders is happy to provide San Diego residents with our remodeling and construction expertise. We proudly serve the Greater San Diego area and its thousands of residents. Our contractors have experience remodeling and building a wide variety of homes in the city and across the state of California. Reach out to our team to start the process of turning your dream home into a reality. 
Services We Offer
Construct Your Vision
Residential
Our residential services include complete home remodeling, kitchen remodeling, bathroom remodeling, fireplace installation, room additions, and everything else you need to make your existing home the dream you've always had!

New Construction
If your dream home doesn't exist in San Diego, build it yourself. Our new home construction services are designed to help you build the home you've always wanted. We help you with everything from pouring concrete to the final landscaping touches! 
Commercial
Elevate your business with a new curb appeal or build your business from the ground up with our commercial remodeling and construction services! 
What Makes Us Different
Why Choose DreamHome
Free Estimates
Our free estimates are transparent with no hidden fees and backed by experienced contractors and remodeling experts. 
Comprehensive Services
We handle every part of your project, no matter if it's a partial bathroom remodel or a new construction home.
Client Satisfaction
Our remodeling experts and contractors work with clients to ensure their dreams a fulfilled without cutting corners.
We Handle Permits
If your home project requires a building permit, our contractors will pull the required paperwork. You never have to lift a finger! 
"I was looking for someone to do a room addition for an in-law suite, and I reached out to DreamHome for a quote. It quickly became clear that their experience and great organizational skills would make them perfect for the job. They walked me through the entire plan before we even got started, answered all my questions, and made sure they were really capturing my vision. The project turned out beautifully, and they were always careful to cause as little disruption as possible. I highly recommend DreamHome as a great San Jose general contractor!"
"There are a lot of San Jose contractors but DreamHome Remodeling was one of the most transparent with their procedures and was so kind. They really sounded knowledgeable too about the work they performed. These traits were consistent throughout the project and we were seriously impressed with the final results. Thank you DreamHome!"
"DreamHome designed and built our dream cottage in our backyard. It turned it so much better than we could have imagined. They worked really closely with us to get the design right. They made all the changes and additions we wanted. Their professionalism and friendliness were outstanding. We would recommend DreamHome to anyone looking for an ADU on their property."
"I converted my garage into a bedroom for my mother-in-law who could no longer live alone. We wanted to avoid putting her in assisted living or a nursing home. Converting our garage was actually cheaper and DreamHome made it possible. From the conception phase to the final walkthrough, they did a great job. My mother-in-law is very comfortable within the space."
Our general contractors and design team are excited to develop and build your dream home. Get in touch with our team today for a free estimate. We will help your dream become a reality. When meeting with a project manager, general contractor, and designer, you can begin to see your vision materialize. Don't wait to live in your dream home—it is closer than you realize.