When you think of a basement, what immediately comes to mind is a dark, damp space that is nothing more than a cluttered storage area or a forgotten furnace room. This no longer has to be the case; you can transform that neglected space into something truly spectacular. Are you ready to unlock the hidden potential of your basement?
With the right team, you can transform your basement into a home theater, a home office, or a game room. The first step, however,  to any successful basement conversion is choosing the right flooring. In this blog, we'll explore some of the best flooring for basement conversions, ensuring your basement is elevated into a vibrant, versatile, and comfortable living area. 
The Best Flooring for Basement Conversions
If you want to turn your basement into your favorite spot in your home, then check out the following best flooring for basement conversions:
Go for Waterproof Vinyl Flooring
Dealing with moisture and water damage are common issues that many basements face. This can truly wreak havoc on your floors, resulting in warping, mold growth, and harsh odors. If you don't want your basement to be the dark and damp space we mentioned earlier, you should look into getting waterproof vinyl flooring.
This fantastic choice not only provides water resistance but also offers a wide range of styles, colors, and textures to suit any design preference. Whether you prefer a traditional look like rustic wood flooring or want something more contemporary like modern stone flooring, this is the option for you. These floors will have the charm of high-end flooring without breaking the bank. With waterproof vinyl flooring, you can create a beautiful and functional basement space that will truly enhance your home.
Create a Cozy Retreat with Carpet Tiles
If you don't exactly want the cold touch of waterproof vinyl flooring and don't expect to suffer from water damage, you can opt for carpet tiles. This flooring provides the much-needed warmth and comfort every home could want. These versatile tiles are easy to install and come in a plethora of patterns and colors to let your creativity run wild. You can sink into the comfort of carpet tiles as you unwind with a good book or drift away with some calming music. Your basement will transform into a cozy retreat for relaxation in no time.
Get Adventurous with Epoxy Flooring
If you are an adventurous person who loves to make a statement, you can't go wrong with choosing epoxy flooring. This visually striking flooring option can transform your basement immediately. With epoxy flooring, you'll have a seamless, high-gloss finish that exudes elegance throughout your space.
There are a variety of colors to choose from, and you can even add glitter accents to create a dazzling effect. This flooring is easy to maintain and incredibly resilient to wear and tear, making it perfect for high-traffic areas, game rooms, or a stylish home gym. If you want to give your basement a one-of-a-kind look, epoxy flooring is for you.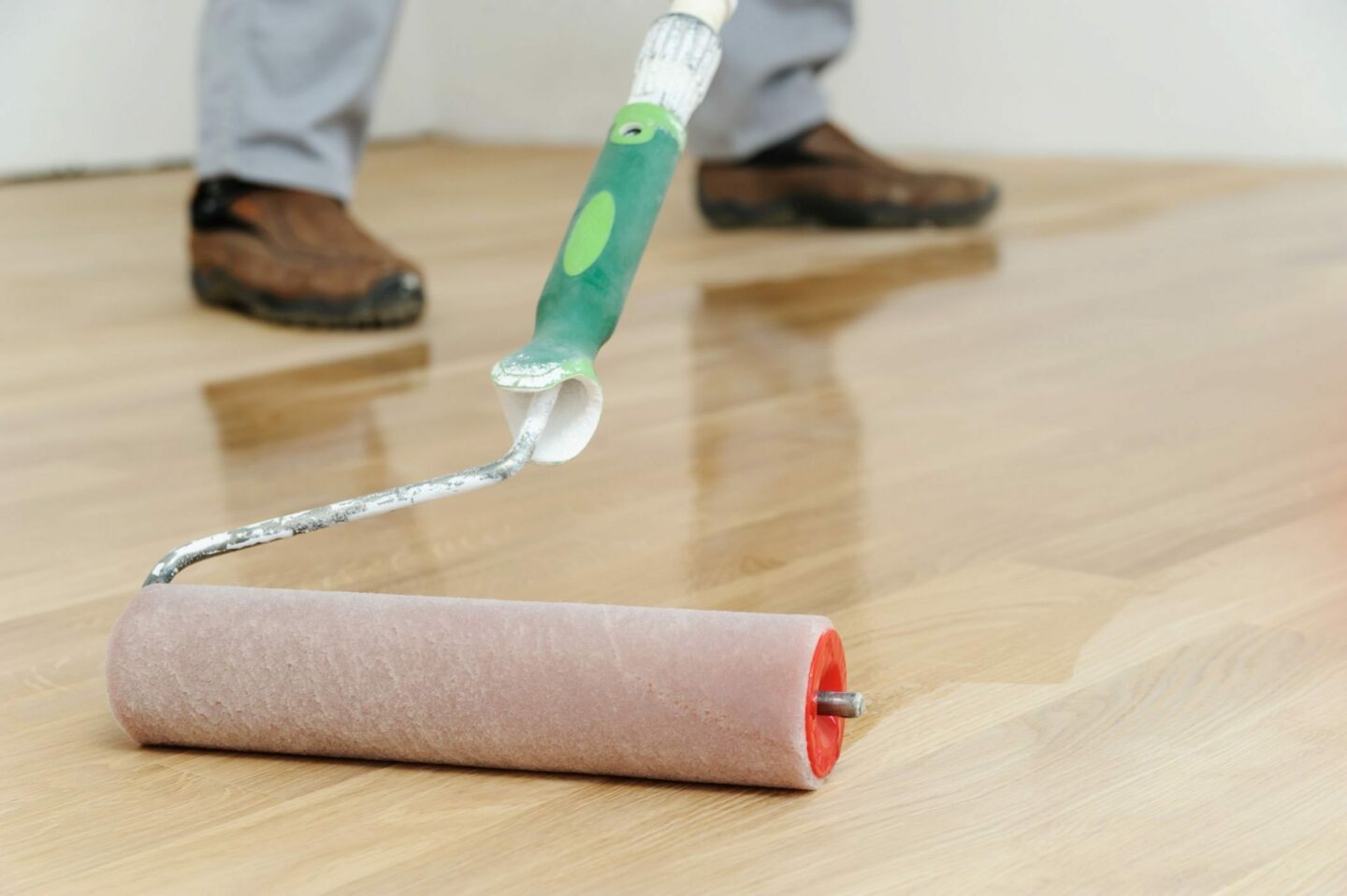 Call Dreamhome Remodeling For The Best Flooring For Basement Conversions
When it comes to the best flooring for basement conversions, you have plenty of options to choose from. Among them, waterproof vinyl flooring, carpet tiles, and epoxy flooring stand out as top contenders. These flooring choices offer a perfect blend of functionality, style, and durability, making them ideal for transforming your basement into a stunning and versatile living space. There are also many other options out there, just waiting for you to explore them.
Whatever design you choose, just be sure to rely on a skilled team of experts to install your floors with ease. The perfect team to handle this installation is, without a doubt, the dedicated professionals here at Dreamhome Remodeling. We have the expertise and experience to handle any home remodeling needs you may have. Give us a call today to see all that we have to offer and let us transform your basement into a dream space you'll love to spend time in.