San Mateo Commercial Remodeling
San Mateo Commercial Remodeling
At DreamHome Remodeling & Builders, we offer all kinds of residential and commercial remodeling services in the San Jose Bay area. Our San Mateo commercial remodeling contractors have years of experience and expertise in the commercial sector. We incorporate our industry knowledge and expertise into making sure that your business expansion, growth, and development go seamlessly.
San Mateo Commercial Remodeling Services
We are one of the leading commercial remodeling contractors in San Mateo. Our contractors have helped businesses of all scales to improve and transform their business locations by upgrading their interiors and providing a better experience to employees and customers alike.
Whether you are looking for a contractor to build your commercial space from the ground up or want to transform your interior into a chic working space, our commercial contractors can help you achieve your goals.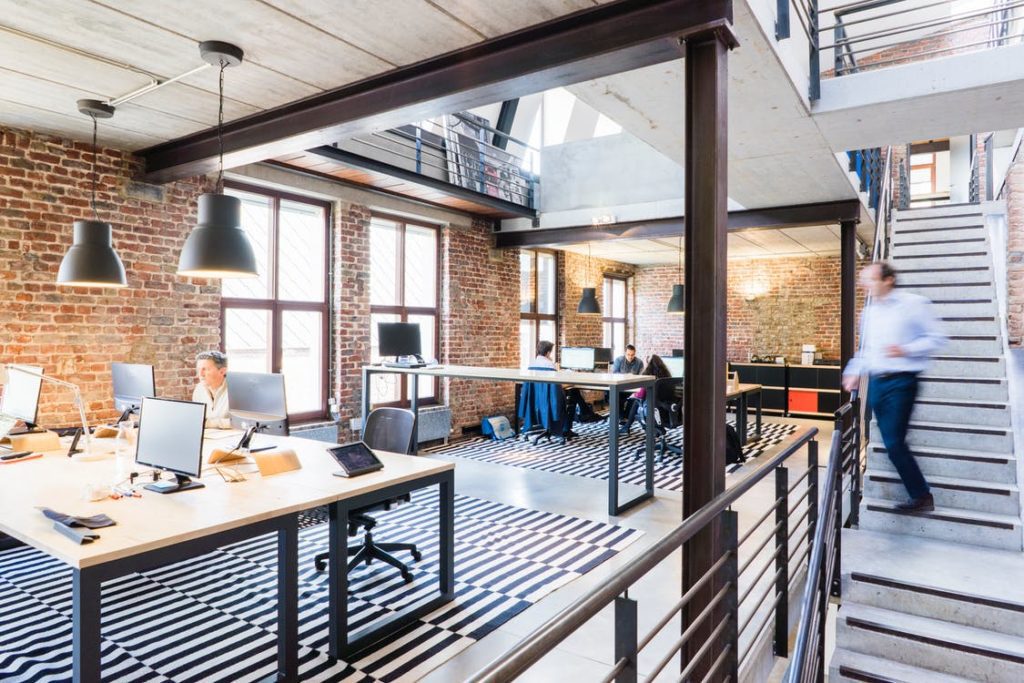 Why Get Commercial Remodeling Services?
As a business owner, the layout and the physical space of your business may not be of priority for you. But a beautiful and open business space can help keep everything in motion and motivate your employees. Not only will it help organize your office, but it will also declutter everyone's mind and help them focus on work.
Here's why you should get commercial remodeling services for your business:
1.
 

Optimized Workspaces

A commercial remodeling of your business will optimize your work environment and provide a better working space for your employees. You can transform your office into a more practical space that is tailored specifically for your employee's needs. An optimized work environment results in increased employee productivity, motivation, and boosted morale. They will love flexing their workspaces to their friends and boast about how you provide them with an efficient working environment.
2.
 

Reduced Costs

You may be wondering how a commercial remodeling would decrease your costs. Turns out, if your employees are more productive, you will notice a decrease in the costs of doing business. An efficient working place will save a lot of time that is usually spent decluttering the place or finding something from a pile of files.
3.
 

Better Business Image

Remodeling your commercial space will also improve your business's image in the market. Your customers will love spending time at your place and appreciate the interiors. You will find them taking selfies in your office that will result in good word-of-mouth about your business. Moreover, your customers would feel welcomed and cared for if they had a comfortable seating space. It is a great way to draw in more customers and clients.
4.
 

Support Business Growth

Companies usually remodel their commercial spaces when they are growing. A remodeled business space will accommodate the needs of new personnel, inventory, customers, and more departments. So if you find your business growing, you should start planning a commercial remodeling to support the needs of your growing business.

So if you are looking for San Mateo commercial remodeling services, get in touch with us now for a visit and a free estimate. Our team will discuss your needs, take a look at your space, and offer a free estimate. We offer commercial remodeling and building services to transform your commercial spaces into modern working environments that better suit your business needs.
Call Us Now!
At DreamHome Remodeling & Builders, we offer all kinds of residential and commercial remodeling services. Call us at (408) 539-2340 to reach out to our San Mateo commercial remodeling contractors and schedule a free estimate. Our team will go over your remodeling plans with you and give you a free estimate for the services required. No strings attached!