Belmont Kitchen Remodeling
Belmont Kitchen Remodeling
DreamHome Remodeling & Builders wants to help you with your Belmont kitchen remodeling project. We are a general contractor company serving the Greater San Jose area. We have helped numerous residents remodel their kitchens for a better experience. After you call our team, you can take the first step in the direction of obtaining your dream kitchen.
Our general contractors and designers collaborate with you to create your kitchen vision. We help you with all aspects of your kitchen: cabinets, faucet, paint, style, design, and more. Every detail we assist you with will have an impact on your kitchen's atmosphere, design, and operation. When we can help you make these small decisions early, we can avoid problems that would arise by neglecting them.
What is Included in a Belmont Kitchen Remodeling Project?
Choosing DreamHome Remodeling & Builders for your Belmont kitchen remodeling project will allow you to make a decision on every aspect of your kitchen. You get large choices like the color of your kitchen and types of countertops, along with small decisions like the type of cabinet hardware. All of these decisions matter because they all impact your kitchen's beauty.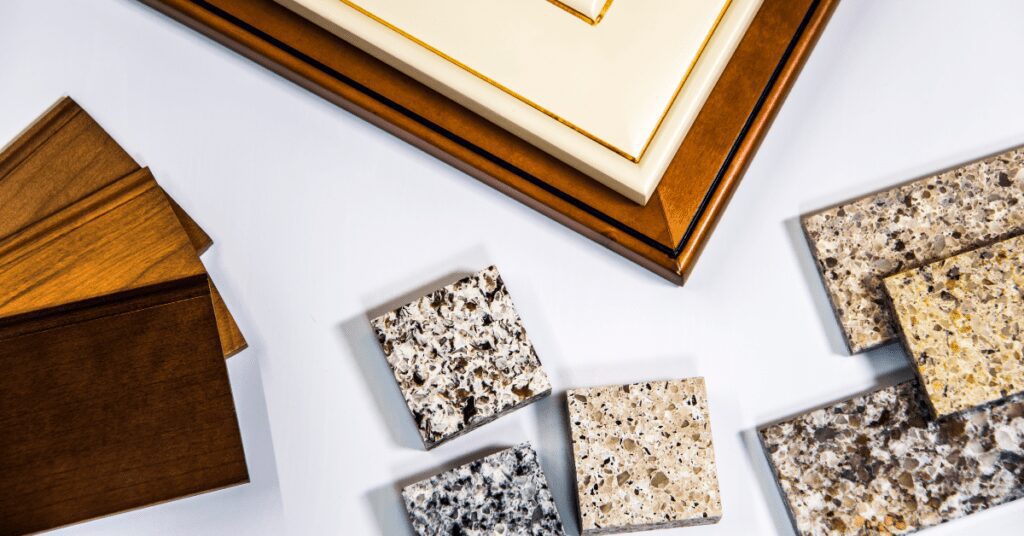 Plus, we want to fulfill your vision as best as possible. We can complete that objective by working with you on the variety of options you have in a Belmont kitchen remodeling project. For a comprehensive list of what is included in your kitchen remodel, view the list below:
Appliances
Backsplash
Cabinets
Countertops
Drywall
Electrical
Flooring
Islands
Light fixtures
Paint
Plumbing
Storage
Trim
Windows
We can deliver cohesive results by offering comprehensive Belmont kitchen remodeling projects, unlike a DIY project or some other contractors. We truly care about clients and delivering results from their dream. If you want the kitchen of your dreams, don't hesitate to give us a call today.
Free Estimate for Belmont Kitchen Remodeling
Belmont residents can take advantage of our free estimate for their kitchen remodeling project. During the free estimate, we will get to know more about you and your style preferences. From there, we can create a design for your kitchen. Afterward, the design will go through edits and changes at your request. It is through this process that helps you deliver results that were once only in your dreams.
Step into your dream kitchen by giving our team a call today. You can reach us by calling (415) 650-2586 or visit our free estimate page to fill out the form. You may also visit our kitchen remodeling page for more details on our services. We look forward to making your dream kitchen come to life!