Home Remodeling Cupertino CA
Home Remodeling Services in Cupertino
Has your home started to show its age? Is the tattered condition of your home the reason for your unwillingness to invite guests? Do you want to breathe new life into your old home? Then maybe it's high time you considered remodeling your home. Remodeling your home has numerous benefits; it can increase the functionality of your house, enhance the property's market value, give it a completely new look, make it feel more spacious, and much more. So what's stopping you?
Most American families spend years saving up for a home remodel, that is, years of budgeting and rationing. So shouldn't you choose a remodeling company that is competent and skilled enough to morph your hard-earned post-tax dollars into something visually stunning, comfortable, and something you'll fall in love with every single day? At DreamHome Remodeling & Builders, we offer comprehensive home remodeling services in Cupertino, services that are backed by experience, quality, and care for our customers.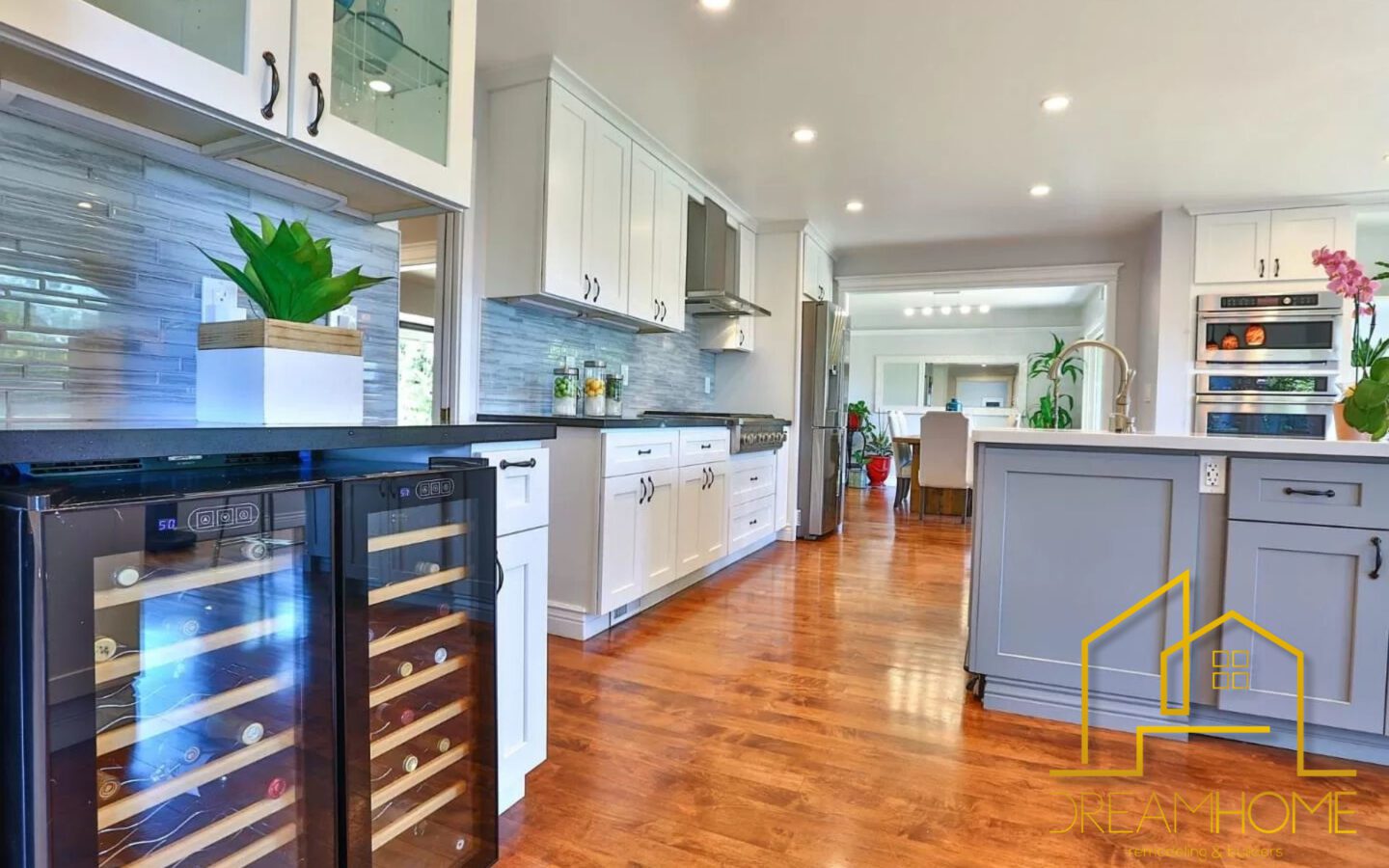 What Do Our Services Include?
A commendable home remodeling job requires more than just tools and a budget. Home remodeling is a form of art and so what you need is a team of artists having the required knowledge and the skill to perform an exceptional job regarding every aspect of their field. At DreamHome Remodeling and Builders, we have a team of world-class industry-trained home builders, contractors, and designers, ensuring you quality, timeliness, and professionalism throughout the work process.
Being industry veterans, we have acquired vast knowledge and expertise in our work. This enables us to have the capability to remodel any and every part of your home, whether it be your bathroom, kitchen, attics, living room, or your entire house. Following is a list of what our home remodeling services in Cupertino include:
Appliances
Bathrooms
Bedrooms
Cabinetry
Ceilings
Countertops
Decks
Interior Walls
Kitchens
Landscaping
Light Fixtures
Living Rooms
Offices
Painting
And much more!
The services mentioned above are just the tip of the iceberg. Our comprehensive home remodeling services in Cupertino ensure that you don't have to hire different contractors to remodel different parts of your home; we suffice for it all.
What Else Do We Do?
DreamHome Remodeling & Builders aspires to be the single solution to all your home remodeling and construction needs. For this reason, we go a step further and offer services beyond just home remodeling. We provide complete home constructions, installation of additional units (ADUs), and more. Additionally, you can avail our services to remodel individual parts of your home or the entire home, completely up to you.
Home Remodeling FAQs
Can you remodel a mobile home?
You most definitely can. Numerous mobile homeowners have revamped their homes by adding a deck or a patio.
How often should you remodel your home?
With proper maintenance and enough care, you won't need to remodel your home for about 15 to 20 years.
Why Hire Us?
At DreamHome Remodeling and Builders, we are committed to quality and timeliness. Our extensive range of home remodeling services is enough to ensure all your remodeling needs are fulfilled. Moreover, our team of contractors, builders, and designers adhere to strict safety protocols to provide you a refined and timely job without compromising the safety of anyone on the premises.
Get in Touch
Call DreamHome Remodeling and Builders now to discuss your remodeling needs. We offer a free estimate as well to avoid any inconveniences. So call now on (415) 650-2586, and let's make your home good as new once again!