Sunnyvale Remodeling and Builders
Sunnyvale Remodeling and Builders
DreamHome Remodeling and Builders take pride in being the leading Sunnyvale remodeling service provider. We offer a wide range of services which include complete construction, room extensions, and renovation. From planning and design to acquiring permits and permissions, we can take care of everything for you.
For more information, you can get in touch with us by calling (415) 650-2586.
Our Services
Construction and remodeling are two industries where we have dug strong foundations. Our robust clientele continues to grow because of the services we provide and the quality which we deliver. We can design, get approvals for, and then construct your home to completion. Our projects have the best materials, and our team of technicians has all the necessary qualifications and experience for the job.
We also provide a diverse array of services as Sunnyvale remodeling specialists. Whether it is particular rooms or the complete home, we have the expertise to manage and deliver the finest quality results. Our team can also install fireplaces with chimneys at your home to create the distinct ambiance that you crave in your home.
Kitchen Remodeling
Amongst the plethora of services that we provide, some are more common than others. The chief amongst these is kitchen remodeling. The kitchen is known as the "heart of the house." People gather in kitchens to have a good meal or enjoy each other's company.
A poorly built, malfunctioning, unpleasant, or outmoded kitchen, on the other hand, might become a room you want to keep guests away from. The best method to improve your home's kitchen and bring family and friends together is to remodel it.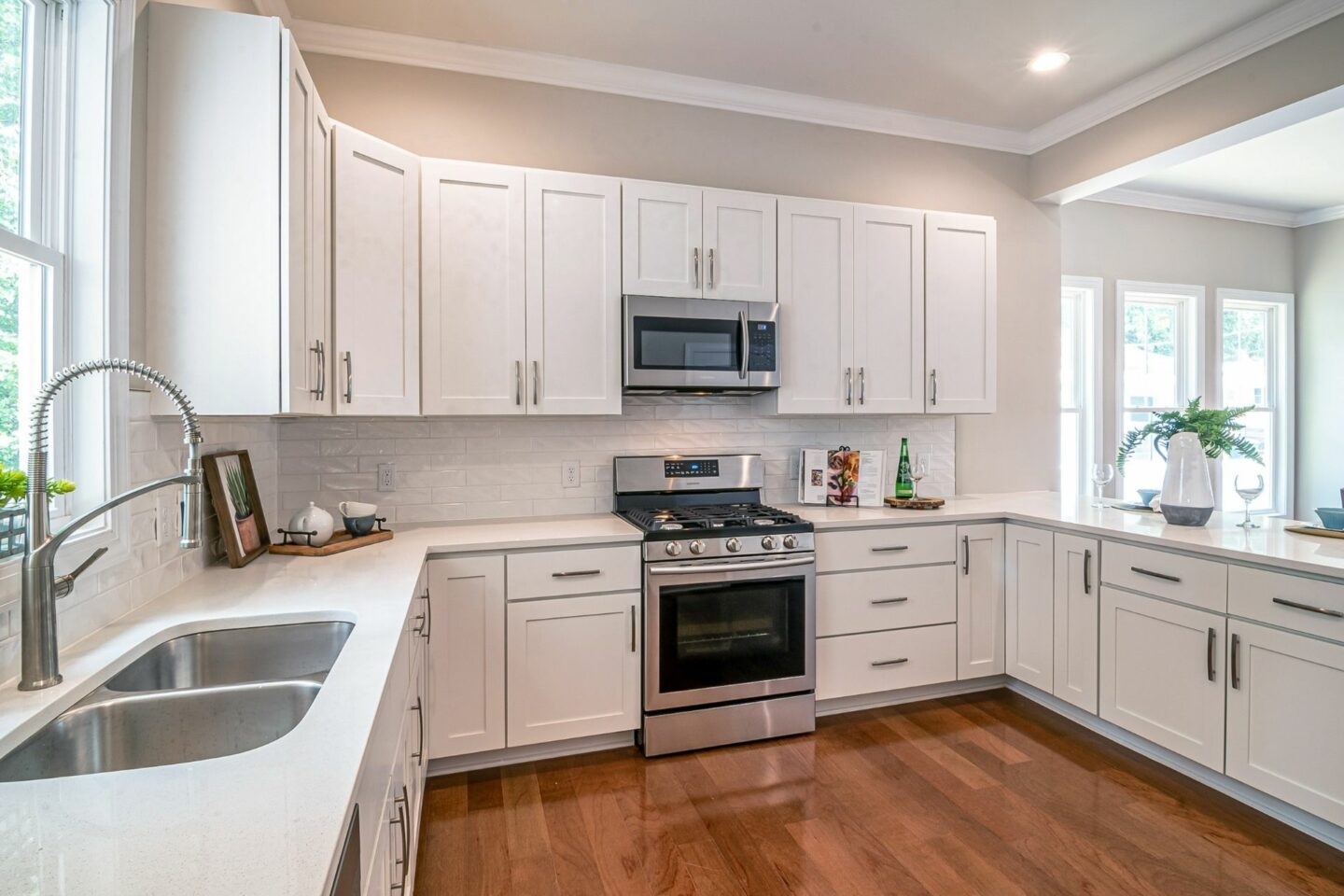 Advantages of a Kitchen Remodel
A Sunnyvale remodeling specialist can upscale and rejuvenate your kitchen significantly. The most significant advantage of a kitchen makeover in San Jose is the increase in the value of your property. A large kitchen remodeling project typically yields a 54 percent return on investment. Of course, these figures are averages that vary across the United States, but a kitchen makeover can have an impact on your home's or property's future selling value.
Energy-Efficiency
Although cost is always a consideration in any Sunnyvale remodeling project, kitchen remodeling can help you save money in other parts of your home. Older appliances, such as your refrigerator or dishwasher, are less energy and water-efficient. As a result, you can face higher monthly bills and a waste of resources.
Enjoy Cooking
It's vital to note that your appliances aren't the only thing that will function more effectively once you redesign your kitchen. You will as well! Lack of room, inefficiency and a general distaste of the area are all common reasons for a kitchen makeover. You cook less efficiently and less frequently if these problems remain in your kitchen! You should look forward to spending time in your kitchen rather than dreading it.
Due to the general multiple advantages that kitchen renovation provides; DreamHome Remodeling & Builders feels that you should take advantage of it. Our Sunnyvale remodeling contractors can help you realize your dream kitchen. From the equipment and flooring to the arrangement and aesthetic, we'll completely transform your kitchen.
How Much Does a Kitchen Remodeling Cost?
The price of your kitchen makeover will be determined by several things. The cost of your makeover is directly affected by the materials selected, the scope of the remodel, and the area you live in. Even so, a large kitchen makeover in Sunnyvale should cost around $79,623.
Request a free quote from DreamHome Remodeling & Builders for a more precise estimate for your kitchen.
Contact DreamHome for Your Kitchen Remodel Today!
DreamHome Remodeling and Builders is the company to call if you're seeking Sunnyvale remodeling experts who can complete the work to your complete satisfaction. Simply dial (415) 650-2586 to reach us. You can also contact us for a free quote or to discuss the specifics of your project.