Portola Valley Remodeling and Builders
Portola Valley Remodeling and Builders
When working on a home rebuild, new construction, or renovation project, homeowners have an emotional involvement. At DreamHome Remodeling and Builders, we make sure to feel just as attached to the work as you are likely to be. We deliver the finest quality through the best Portola Valley builders. Over the years, our robust clientele has grown, speaking volumes about our work and the standards we adhere to.
What We Offer
Bathrooms, kitchens, and complete homes are all part of our general contractor services. We can even build your dream house from the ground up if you choose. Whatever approach you pick, our staff of construction workers and designers will work with you to make sure your vision becomes reality.
From providing a free estimate and property inspection to getting permits for construction, we can do it all. Our specialist service providers are the best in the business with years of experience in every category. We can design and finalize your project with efficiency and commitment of the highest levels.
Fireplace Installation
Just about every living area's style can be suited by a fireplace. These additions can lend refinement to a basic look, provide warmth to a rural farmhouse, or act as a clean centerpiece in a modern area, depending on your taste and the form of the fireplace. Fireplaces, in any form, are one of the best ways to take your living room to the next level.
Fireplace installation services from our Portola Valley remodeling specialists at DreamHome Remodeling & Builders can include both wood-burning and gas fireplaces.
Types of Fireplaces
For your home, each form of fireplace offers benefits and drawbacks. Our contractors can assist you in coming to conclusions if you are unsure which sort of fireplace you want in your home. Learning more about our process and what goes into the different types of fireplaces will also help you make a more informed selection.
Our designers and engineers serve customers to find the right fireplace for their style and ensure that the aesthetic complements their home.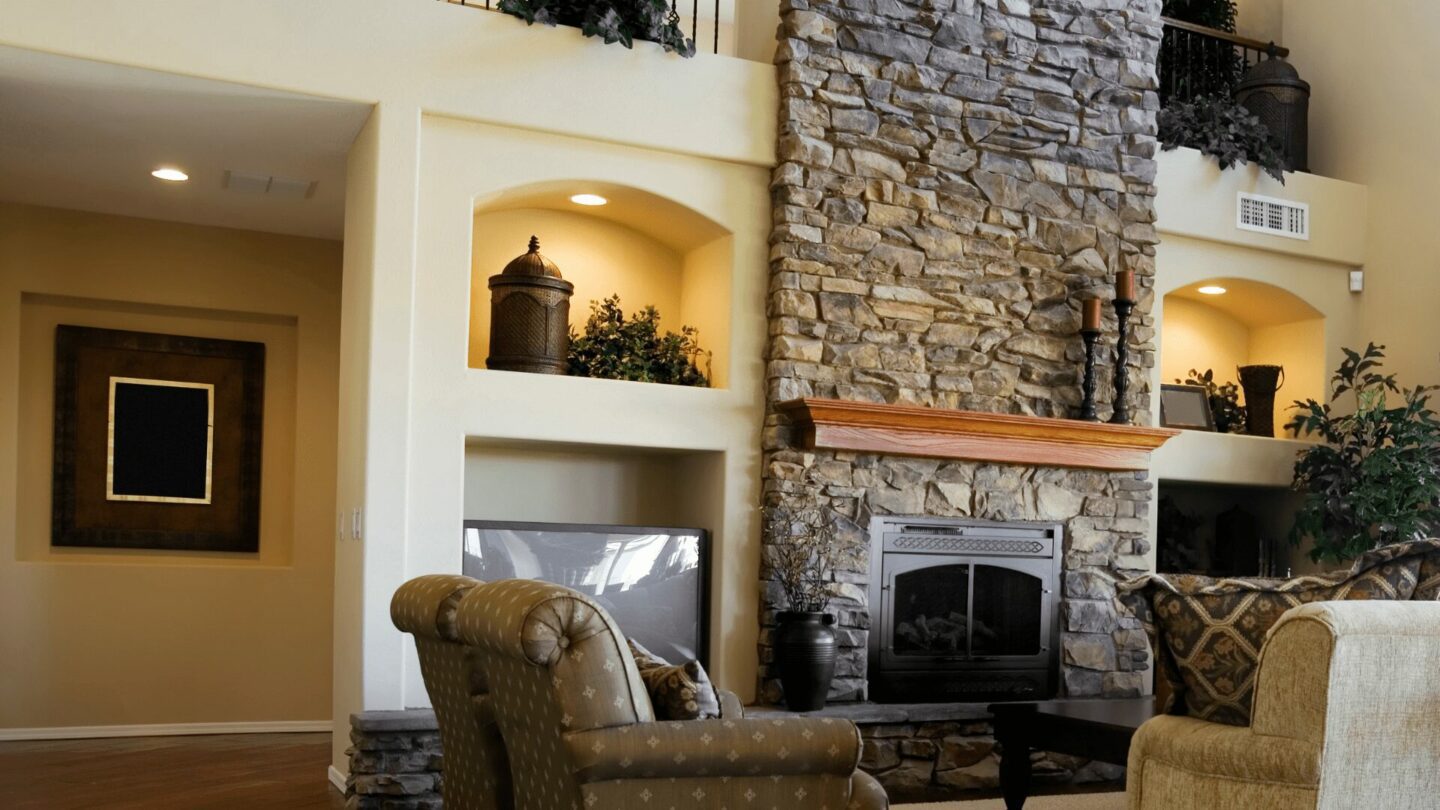 Factors to Consider for Wood Burning Fireplaces
Due to their coziness, charm, and aesthetics, wood-burning fireplaces are among the most common forms of fireplaces. Stone, brick, or some other type of masonry is used to construct these fireplaces, with chimneys providing ventilation for any gases. Chimneys are required in wood-burning fireplaces because they exhaust the hazardous fumes produced by the burning wood.
DreamHome Remodeling & Builders will create a plan to install the correct type of chimney for your home if you don't currently have one. It's critical that your chimney complies with all local construction requirements. Costs, functions, durability, and visual appeal are all factors that you should bear in mind before selecting.
What to Know Before Installing Gas Fireplaces
If you prefer something with low upkeep and maintenance, you might want to explore a gas fireplace. A gas fireplace, like its wood-burning counterpart, produces a bright flame with plenty of heat. For many homes, gas fireplaces offer a higher level of sophistication. Wood, metal, glass, granite, and a few other materials can be used to frame your gas fireplace. When it comes to aesthetics, gas fireplaces allow for more personalization.
Working with a Reliable Fireplace Installer
Our contractors are proud of the stylish, natural, and calming fireplaces they install for residents. Our designers and Portola Valley remodeling contractors work with clients to find the right fireplace for their lifestyle and ensure that the design complements their home. By entrusting us, you can rest assured that the fireplace installation will be immaculate and flawless.
Contact DreamHome Remodeling and Builders for more information.
For additional information about our services or to book a reservation, call (415) 650-2586. Our Portola Valley remodeling experts will also provide you with free estimates and will be happy to assist you in any way they can.