Los Gatos Home Remodeling
Los Gatos Home Remodeling
With so many unique and aesthetically pleasing home designs making their way to the market, our style preferences tend to change with the passing years. However, moving to a new house whenever you want to incorporate such design elements is not feasible or desirable for many homeowners. If you want to change your living space without moving out, our team of remodeling contractors can help you. Whether you want a bedroom makeover or a complete kitchen remodel, our Los Gatos Home Remodeling covers it all!
Los Gatos Home Remodeling Services
Oftentimes, remodeling contractors don't cover technical aspects of the remodeling services, such as repairing the utility lines or installing new appliances in your home. However, with DreamHome Remodeling & Builders, you can rest assured that every minor and significant aspect of Los Gatos Home Remodeling will be taken care of by efficient and reliable professionals. Our home remodeling services include the following:
Bathroom Remodeling Services
Bathroom remodeling is a highly demanded service in California because of its time and cost-efficiency. Even minor bathroom remodeling could mean a considerable increase in your home's market value and curb appeal. You can recover the costs spent- on the smallest of changes made- through an attractive ROI rate. Additionally, such changes are sometimes necessary to avoid costly repairs in the future and the growth of harmful infestations, such as mold or mildew. Here's a list of Los Gatos Home Remodeling services we offer for bathroom remodeling:
Creating design plans.
Purchase of tools, equipment, and materials.
Demolishment of the old bathroom.
Plumbing and electrical fixes.
Ensuring proper ventilation in the room.
Installing new tub and showerhead.
Installing new flooring, countertops, and faucets.
Adding new drywall and painting them.
Adding new cabinetry, lighting, and other fixtures.
Conducting final touches and walkthroughs.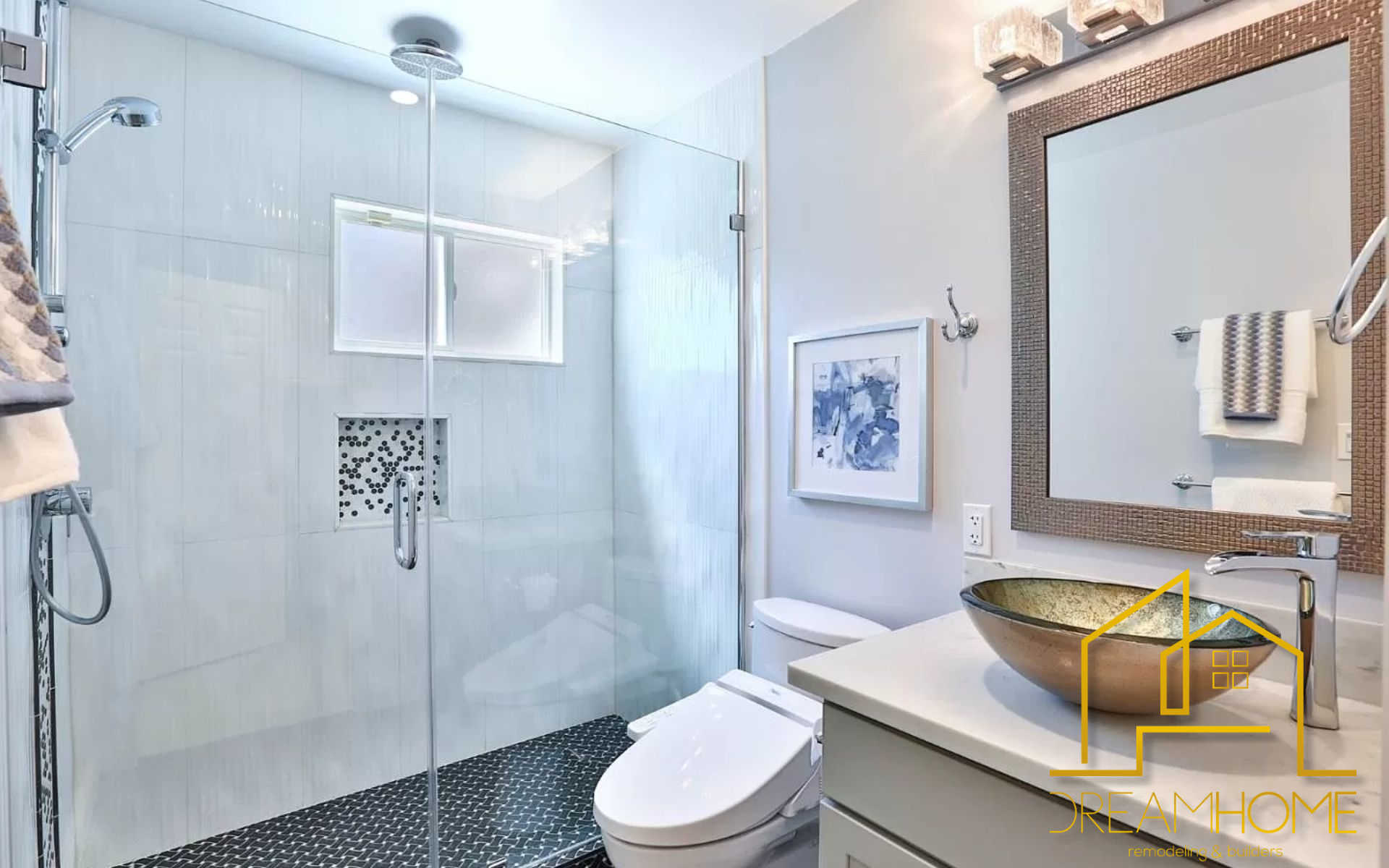 Kitchen Remodeling Services
Followed by bathroom remodeling, the second most popular service amongst our Los Gatos Home Remodeling offers is our kitchen remodeling service. You can increase your kitchen's storage space, working space, lighting, and ventilation through this project. Your kitchen has the potential of grabbing your guests' attention and becoming the talk of the town. And we can help you in achieving that extra curb appeal! Here are some aspects of the kitchen remodeling services that we cover:
Design creation and materials shopping.
Demolishing the old kitchen elements.
Repairing/reinstalling all plumbing, gas, and electrical lines.
Installing or repainting the drywall.
Installing new windows and doors.
Adding new cabinetry and storage space.
Placing new countertops, vanity, backsplash, and appliances.
Installing new flooring and conducting final touches.
Bedroom, Living Room, Outdoor, and More!
Kitchen and bathroom remodeling are only a part of our Los Gatos Home Remodeling services. We also offer state-of-the-art solutions for all other portions of your home. Our services include living room, bedroom, and dining room remodeling. But that's not all! We also offer the most efficient and reliable home exterior remodeling services, which also include landscaping services. Whether you want a small portion of your home remodeled or want to schedule complete home remodeling services, we can offer you the most affordable options for everything. Don't worry about costs because our team of experts can evaluate your needs and offer a free estimate for all remodeling and construction services in Los Gatos.
Give Our Team a Call Now!
Are you interested in hiring DreamHome Remodeling & Builders for Los Gatos Home Remodeling? Give our team a call now and let them help you understand the process and procedures. Our team will also take care of all building and remodeling policies in your area. Give us a call on (415) 650-2586 now!