Berkeley Remodeling
As a Berkeley remodeling company, DreamHome Remodeling & Builders knows the benefits of remodeling a home. Whether you remodel your entire home or a single room, our team is capable of assisting you in your endeavors. Not every remodeling project can or should be done on your own. In fact, DIY projects often result in injuries, greater costs, and a less desirable result. For these reasons, a professional Berkeley remodeling project is advised.
The general contractors at DreamHome Remodeling & Builders have years of experience elevating and improving all types of homes and rooms. We help clients turn their dreams into reality by covering every detail of their remodeling project. Let us do the same for you by giving us a call for a free estimate.
Types of Berkeley Remodeling Projects
DreamHome Remodeling & Builders is capable of remodeling any part of your home. The most popular types of remodeling projects, according to the National Association of Home Builders (NAHB), are as follows:
1. Kitchen Remodeling
The most common home improvement project is a kitchen remodel. Kitchen remodeling projects often set out to complete goals such as raising the home's value, reduce clutter, improve space, or update the room to a more modern style or setting. These are all valid reasons as to why you should remodel your kitchen, but there are many others you can consider. We can assist you in updating your kitchen to become more spacious, more beautiful, and increases your home's value.
2. Bathroom Remodeling
The bathroom often faces similar problems as kitchens: lack of space, clutter, outdated. These problems can hinder the experience you should have in your bathroom. Many are unable to relax and shed off daily stressors from their bathroom. A bathroom remodel can address those problems and make the room so much more enjoyable. Consider giving our team a call today for a Berkeley remodeling project today.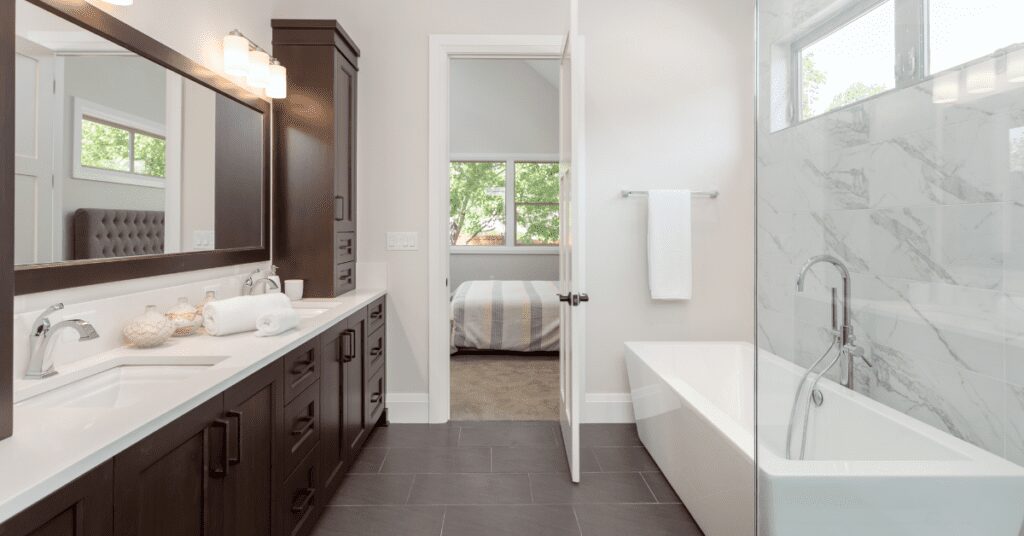 3. Complete House Remodels
Older homes are often best tackled with a complete house remodel rather than tackling each room separately. In fact, you would save on costs when remodeling your entire home. Our team can order materials in bulk which will help lower the costs of your remodel. If a complete house remodel something you are considering, give our team a call for a free estimate. We can help you determine what the right course of action is for you.
4. Room Additions
Finally, the fourth most popular Berkeley remodeling project is a room addition or home addition. There are many methods of tackling a room addition. You could consider a bump-out, sunroom, garage addition, or even converting an existing space. Of course, the choice of your room addition will come down to what you want, your budget, and what is possible based on your home. Speak with our general contractors to help you make a decision on the type of room addition you'd like to complete for your home.
Free Estimate for Berkeley Remodeling
While we can perform any of the listed remodels, we can also assist with your living room, laundry room, bedroom, sunroom, patio, and more. No matter what part of your home needs remodeled, our team is capable of completing the job.
Give us a call for a free estimate by calling (415) 650-2586 or fill out the form on the free estimate page. Let us discuss your many options for your Berkeley remodeling project. Our contractors will sit you down to ask you a variety of questions to learn what your dream home encompasses.