Bathroom Remodeling
San Jose
Service:
Bathroom Remodeling
You likely start and end your day in the bathroom, and for those residing in San Jose, it is one of the most important rooms in their home. The bathroom should be a place for you to relax and wash off the day's stressors. When your bathroom fails to meet these necessities, it becomes more of a stressor itself. In this case, bathroom remodeling can make you fall in love with your bathroom all over again.
In general, remodeling improves the comfort and value of your home. Bathroom remodels are a unique type of remodeling because the functionality of the space significantly impacts your day-to-day life. Many bathrooms suffer from clutter, old plumbing, worn tile, and inefficiency. These issues can significantly impact the comfort of your bathroom.
When you get home from a stressful day, you should be able to enjoy your bathroom. A bathroom remodeling project can turn your outdated bathroom into an oasis.
Need A Quote For A Bathroom Remodeling?
Benefits of Bathroom Remodeling
While there are obvious benefits to bathroom remodeling, there are advantages you may not have even considered. The most impactful benefit of a bathroom remodel is the increase in your home's value. This is particularly significant in areas like San Jose, where the booming real estate market greatly rewards home improvements. The average return on investment on a bathroom remodeling project is almost 70% for a mid-range bathroom. So, for a bathroom remodel that costs approximately $21,855, you can expect to recoup about $19,378.
Efficiency: With a significant return on investment for a bathroom remodel, it is hard to say no to such an impactful upgrade. However, you may not be interested in selling your home anytime soon. In that case, bathroom remodeling can benefit your wallet much sooner. Older bathrooms are often equipped with inefficient toilets and leaky pipes that drive up the cost of your water bill.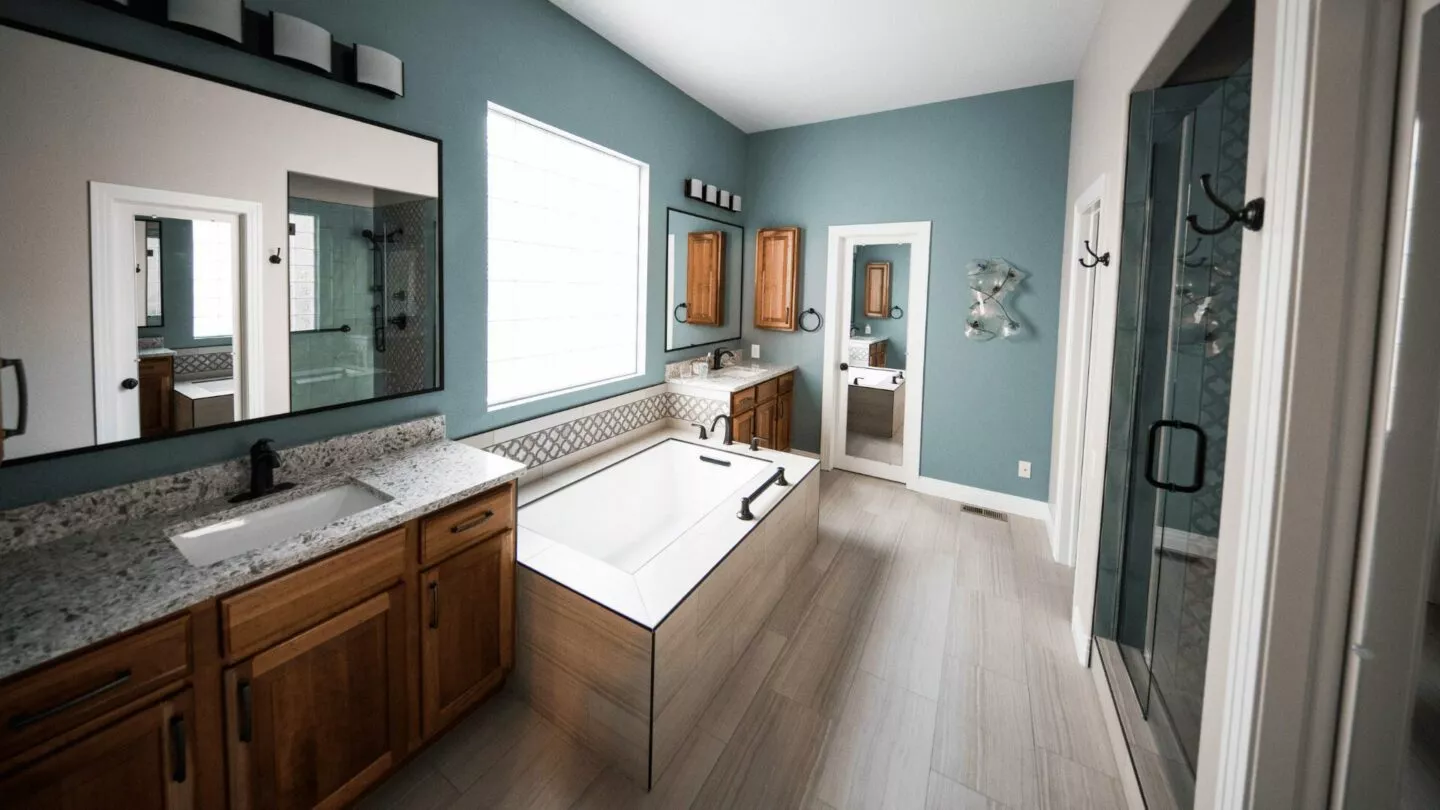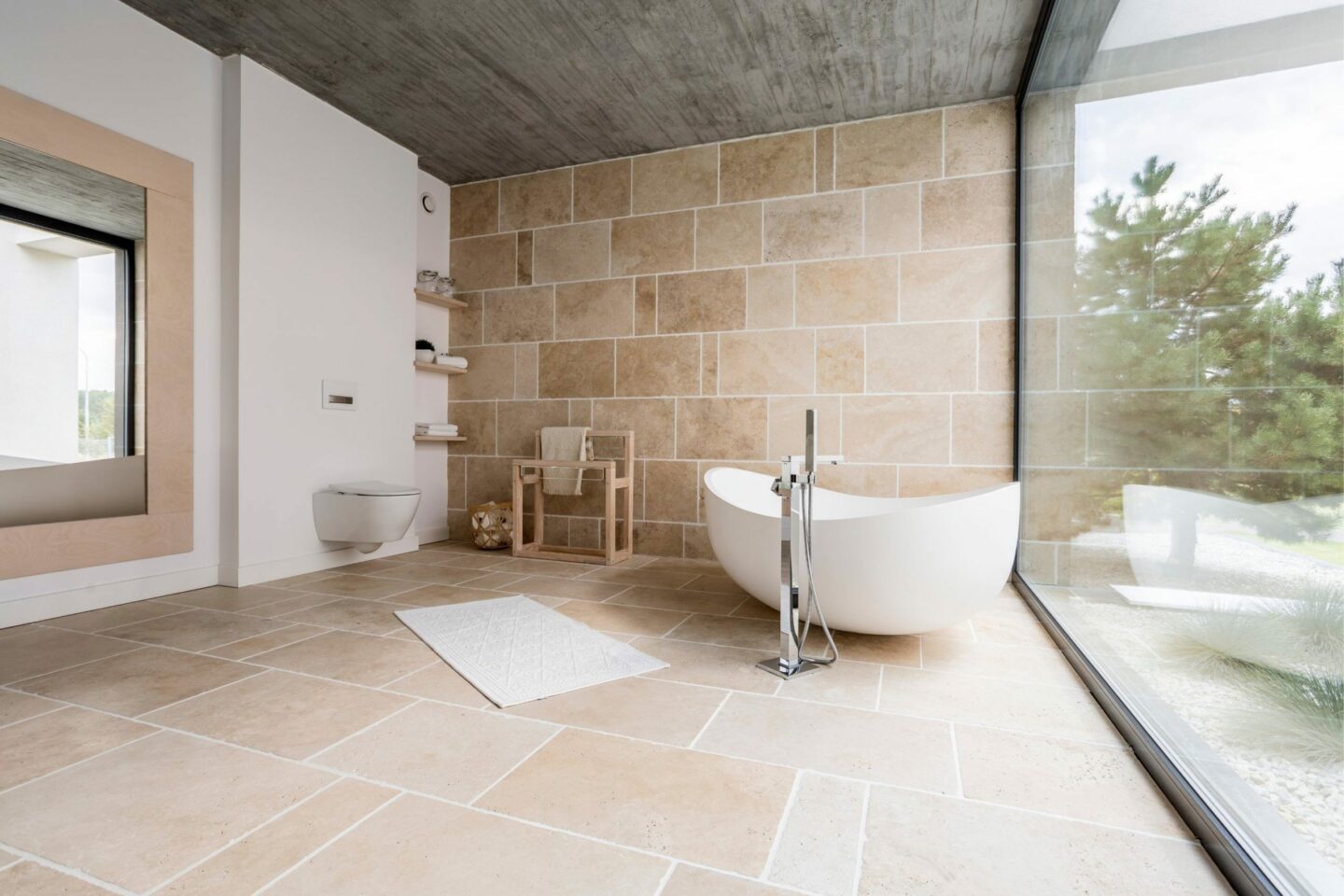 DreamHome Remodeling & Builders will replace these inefficient parts to reduce utility costs. Updating your old pipes will eliminate the presence of leaks and mold, while a water-efficient toilet will further reduce your water bill.
Less Clutter: Saving money is certainly one of the most attractive benefits of a bathroom remodeling project, but there is more you can enjoy. We've already mentioned how bathrooms often draw clutter due to a lack of storage or space. Expanding the storage in your bathroom allows you to maintain a tidy space, making it more inviting for you and your guests.
Peace: Above all, the most rejuvenating thing you can expect from remodeling your bathroom is comfort and peace of mind. Choosing the right colors and materials to help you relax will do wonders for your physical and emotional health. Your remodeled bathroom can be more than just a restroom—it can become an oasis.
Our Bathroom Remodeling Process
DreamHome Remodeling & Builders, servicing areas including San Jose, outlines the entire bathroom remodeling project with each of our clients. Your project manager, with in-depth knowledge of San Jose's unique real estate landscape, will walk you through each step in more detail to meet your needs.
Check out the overview of our bathroom remodeling process below:
Meet a Project Manager
Demolition of the Bathroom
Install New Plumbing
Install Electrical
Close Walls
Install Tile
Fix Lighting Fixtures and Exhaust Fans
Bring in Appliances
Enjoy Your New Bathroom
Any questions you have regarding our bathroom remodeling process will be addressed during your free estimate. A project manager will detail each of these steps and discuss many other aspects of your bathroom remodel. Upon completion of your free estimate, you will feel comfortable being in the hands of DreamHome Remodeling & Builders.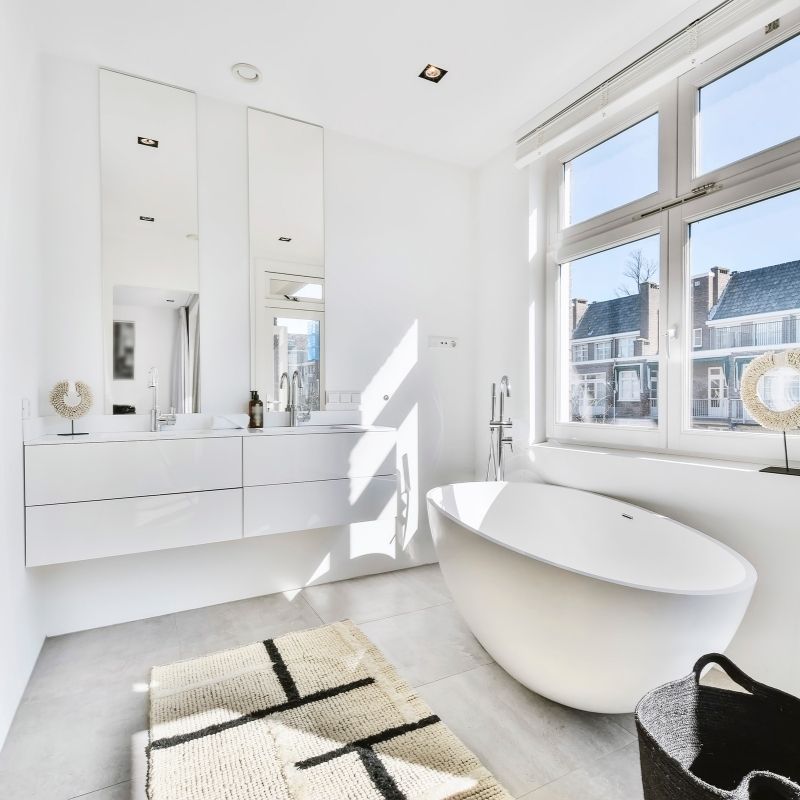 No matter how big your bathroom remodel is, it is important you feel comfortable moving forward. With it being such a significant investment, we understand if you have questions. So, we have listed a few common questions with answers to help you make a better decision.
How much does it cost to remodel a bathroom?
The cost of your bathroom remodel will be based on the size of the bathroom, the materials you choose, and the type of improvements you want. The National Kitchen and Bathroom Association (NKBA) reports the average cost of a bathroom remodel is approximately $12,000. Take this price with a grain of salt since your bathroom remodel will vary on the aforementioned factors. Reach out to DreamHome Remodeling & Builders for a more accurate estimate.
How long does a bathroom remodel take?
Similar to the cost of your bathroom remodel, the length of time to complete the project will also vary on numerous factors. The size of the bathroom will have the biggest effect on the timeframe of your bathroom remodel. For small, complete bathroom remodeling projects, the typical time it takes to complete is about 4 to 5 weeks. That length of time is greater with larger bathrooms and does not include complications such as discovering mold or mildew. You can obtain an accurate length of time for your bathroom by requesting a free estimate today.
Free Estimate for Your Bathroom Remodel
A bathroom remodeling project is designed to improve your home and give you a space to relax. Get rid of the clutter, reduce utility bills, and enjoy your bathroom space by hiring DreamHome Remodeling & Builders. Our team is excited to build your dream bathroom. Contact our team today at
(415) 650-2586
for a free estimate.
"Building your own home is about desire, fantasy. But it's achievable; anyone can do it.
- Kevin McCloud
Let's design your home. Together
Our general contractors and design team are excited to develop and build your dream home. Get in touch with our team today for a free estimate. We will help your dream become a reality. When meeting with a project manager, general contractor, and designer, you can begin to see your vision materialize. Don't wait to live in your dream home—it is closer than you realize.