Danville remodeling firms specialize in the art of bringing a fresh look to your home. If you want your dream to become a reality, DreamHome Remodeling & Builders is your best bet. We offer an extensive range of services for construction and renovation. Our professionalism enables us to turn every project into a pleasant experience for our customers. Any theme or design that you want to apply, we can do it for you. 
What We Offer
Our service portfolio is diverse and comprehensive. From construction to remodeling, we do it all. DreamHome Remodeling & Builders provide Accessory Dwelling Unit (ADU) construction, remodeling for entire rooms, fireplace installation, home extensions, new construction, and partial building services. We also offer commercial services through a team that has years of exposure under its belt.
Danville Exterior Wall Construction
One of our specialist services as Danville remodeling professionals is exterior wall construction. Whether you are building an extension to your home or constructing a new structure entirely, get in touch with us today. With contractors and technicians who have knowledge and skills, we enable the project to reflect your vision.
Exterior walls are one of the most crucial parts of a house. Not only do they support the roof and the entire structure of the home, but they also have an element of beauty. Exterior walls act as safety barriers from natural factors and other threats. However, they are also essential elements in the façade of the residence.
If you are looking for a Danville exterior wall construction specialist, DreamHome Remodeling & Builders has all the solutions to your needs. 
Importance of Selecting a Reliable Contractor
As a homeowner constructing or renovating their abode, you are dishing out a lot of money. This is an investment. You will always want this money to last a long time. It is not affordable to perform such extensive tasks again and again. This is where a reliable Danville remodeling specialist comes to the rescue. A trustworthy service provider will offer you the best value for your money.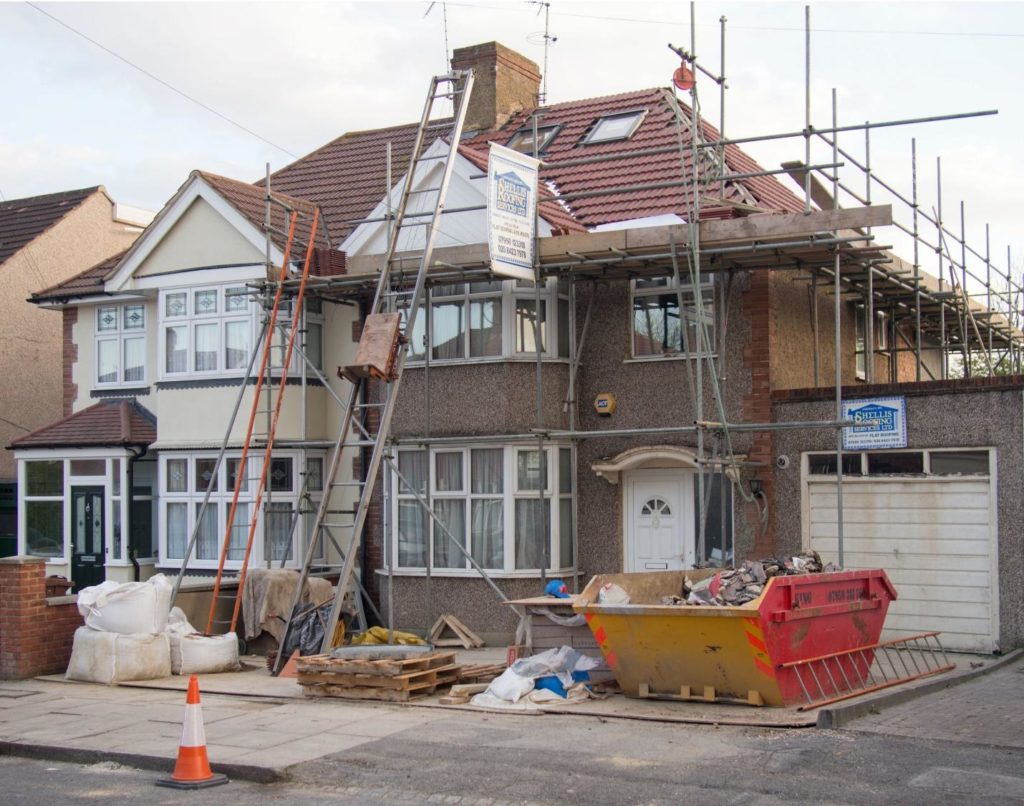 DreamHome Remodeling & Builders have spent years in the field building a robust reputation. Our list of customers with high satisfaction ratios speaks for itself. We combine the latest in technology with the experience of our team to provide the results that our customers deserve.
The Best Wall Siding Materials
Wall siding materials cover the outside of your home. They have both functional and aesthetic purposes. Although it is all about personal preference in the material you pick for the wall siding, there are factors to consider before purchase. The best siding material is one that meets all your requirements effectively.
Vinyl is the most common siding material used in homes these days. There are other materials available, though. These include wood, which is costly and less resistant to fires or other types of damage but beautiful to look at. You also have the option of stone veneers, fiber cement, and stucco. All these materials have benefits as well as certain drawbacks.
Before making a choice, you must consider elements like value for money, installation costs, durability, and maintenance.
Periodic Maintenance and Damages to Exterior Walls
House walls can suffer damage over time. This impairment can come from weather changes and lack of maintenance. Fungus and algae can grow on the walls due to moisture. Hail, extreme heat, and excessive rain can also damage the exterior walls. A reliable Danville exterior wall construction service provider can give you the guidelines for mitigating these issues.  
Get in Touch with DreamHome Remodeling & Builders
Are you constructing a new home? Are you renovating an existing structure? DreamHome Remodeling & Builders provides you with a complete suite of services for every project. For more information or to book an appointment with our Danville remodeling specialists, give us a call today at (415) 650-2586.