Kitchen Remodel in Alameda
A kitchen remodel in Alameda, CA, handled by the right contractors, can turn your home into the dream you have always wanted. Here at DreamHome Remodeling & Builders, we believe the kitchen is the most important part of your home. It acts as the focal point of family gatherings, scrumptious meals, and long-lasting memories.
If there is anything that can bring people together, it is a homecooked meal. However, not all kitchens are created equally. Small or cluttered kitchens can make cooking a chore rather than a fun pastime. In those cases, a kitchen remodel in Alameda is extremely beneficial.
DreamHome Remodeling & Builders can help you reduce clutter and improve the kitchen space altogether. We, Alameda Home Remodeling & Builders know there is a way of making your dream kitchen come to life. Kitchen remodeling is a great way to improve the efficiency of your kitchen while also raising the value of your home. A kitchen remodel in Alameda is definitely a service you do not want to overlook.
Why a Kitchen Remodel in Alameda?
The National Association of Home Builders (NAHB) reports the most popular home renovation is a kitchen remodel. This a common choice among owners because of the important role it plays in the home. The kitchen a place for families to gather over a hot meal and great conversations.
If your kitchen doesn't provide either great food or conversations, you may be in need of a remodel. A few different reasons often prompt kitchen remodeling. The most common reasons include a lack of space, lack of countertop space, an abundance of clutter, age, or the style not fitting with the rest of the home.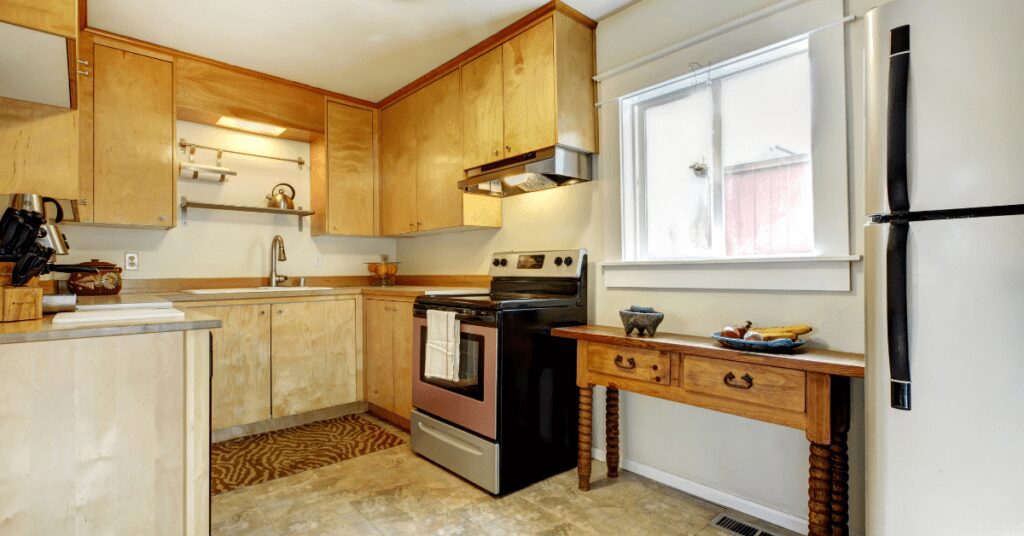 Are you upset with your kitchen? You don't have to live without your dream kitchen. Instead, you can take the first step in obtaining it by giving DreamHome Remodeling & Builders a call. Our professional kitchen remodeling contractors can speak with you about your vision.
Our kitchen remodeling services start from the initial estimate and design all the way to the final walkthrough. With a comprehensive process, you can expect your kitchen remodel in Alameda to go as smoothly as possible.
Kitchen Remodel in Alameda, CA
Your dream kitchen is within your grasp. All you need is a professional kitchen contractor to help you along the way. The team at  DreamHome Remodeling & Builders has helped residents of the San Jose area for years. Let us help you improve your kitchen by performing a complete or partial remodeling project.
You can reach our team by calling (415) 650-2586 or visit our free estimate page to fill out the form. We are the best Alameda Home Remodeling & Builders and our dedicated team will reach out to you so we can start learning about your dream kitchen and start thinking of ways to reach that dream! Contact our team today for a professional kitchen remodel in Alameda, CA.