Kitchen Remodel in Atherton
The most common room remodeled in the United States is the kitchen, according to the National Association of Home Builders (NAHB). The DreamHome Remodeling & Builders team understands the importance of the kitchen and its ability to bring people together. A kitchen remodel in Atherton may be what you need if it is unable to do this job.
The kitchen should be a place for you to enjoy a homecooked meal and your family's company rather than dread having to cook. Fortunately, there are solutions to a cramped, outdated, or cluttered kitchen. Our team of designers and general contractors will walk you through the process of a kitchen remodel in Atherton so that you can start enjoying the space more!
Why Choose a Kitchen Remodel in Atherton?
You might be curious as to why the kitchen is the most popular room to remodel. Well, many homeowners look to improve the efficiency of the room, while others want to update some outdated materials and appliances. The reason for a kitchen remodel in Atherton will vary. However, the most common reasons can be found below:
Greater Home Value: Homeowners looking to sell their house may look to areas of their home they can improve before selling. Since the kitchen is one of the most utilized rooms in the home, it contributes significantly to the value of the property. When it undergoes a remodel, you can expect larger earnings back after selling.
Modernize: Many kitchens are plagued with outdated materials and old appliances. These features of your kitchen can reduce the safety and beauty of the room. Modernizing the kitchen will help bring a new life to the space for you to enjoy.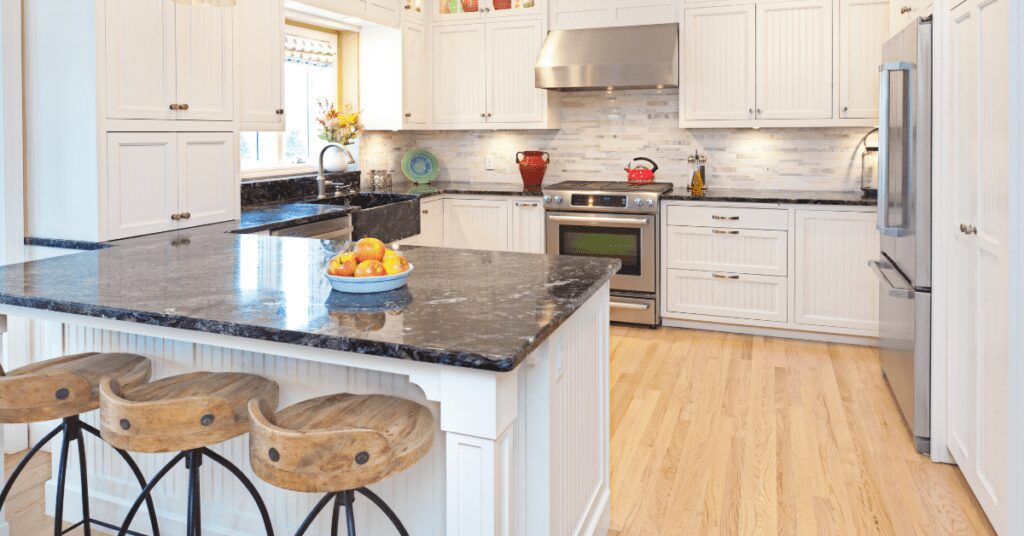 Functional Problems: Some kitchens have a lack of space, poor workflow, or not enough storage. These functional issues cause cooking to become a chore rather than a fun activity. A complete kitchen remodel in Atherton can remove these functional issues by adding storage, improving countertop space, and streamlining the cooking process with the right design.
Style Conflicts: Not every style reflects a homeowner's personal preference, so many look to change their kitchen's style to meet their own personality. The kitchen may be modern and perfectly functioning, but the materials used do not fit the homeowner's style. In those cases, a kitchen remodel in Atherton is necessary.
Energy Efficiency: Older appliances use more energy than they should, which causes your energy bills to rise. Other materials in the kitchen can fail to insulate your home, allowing temperature-controlled air to leak out of the house. All of these features can be updated in a kitchen remodeling project.
Free Estimate for a Kitchen Remodel in Atherton
If a kitchen remodeling project is something you are considering, give DreamHome Remodeling & Builders a call. Our remodeling contractors will help you find the right design for your dream kitchen. We are happy to offer a free estimate for clients looking to improve their kitchen. Give us a call at (415) 650-2586 or visit our free estimate page to fill out the form. Your dream kitchen is so much closer than you might realize!