Menlo Park Bathroom Remodeling
Sometimes an old bathroom design can mean poor ventilation and plumbing systems, leading to harmful mold and mildew infestations. The failing elements in your bathroom can also cause high repair and reinstallation costs in the future. As a homeowner, this would mean that your property's market value and curb appeal will also get significantly lower. So, what can you do to resolve such issues? In our experience as expert remodeling contractors, we've seen our Menlo Park Bathroom Remodeling services do wonders in terms of time and cost-efficiency.
Menlo Park Bathroom Remodeling
Our Menlo Park Bathroom Remodeling is one of the most popular services in the city and around California. One of the biggest reasons for the fame behind our bathroom remodeling services is its budget-friendliness and time-efficiency. You can enjoy an increased market value and curb appeal even with the smallest changes in your bathroom design, structure, and elements. Our team of remodeling contractors will work with you to find the most efficient and reliable solutions for your home- without compromising on the quality. We perform the following actions during the Menlo Park Bathroom Remodeling:
Initial inspection and evaluation of needs.
Creating a new bathroom design.
Shopping for relevant materials, tools, and equipment.
Demolishing the old bathroom and safely disposing of the waste.
Evaluating the utility lines and conducting necessary repairs.
Installing a new ventilation system, tub, and showerhead.
Adding a new faucet, vanity, and sink.
Placing new drywall or repainting the old walls.
Adding storage space, cabinetry, and other fixtures.
Installing new lighting fixtures, windows, and doors.
Conducting final touches and walkthrough.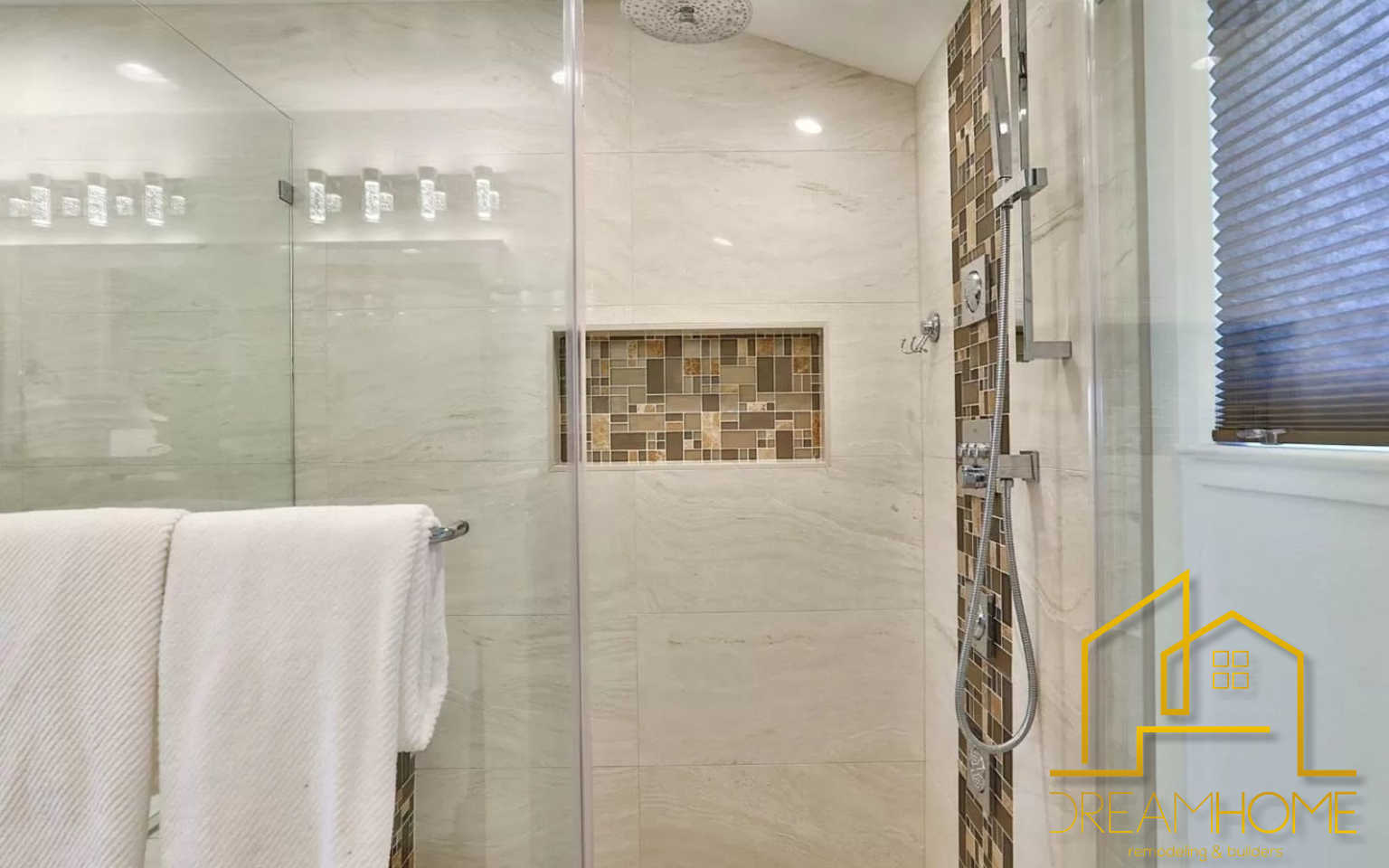 Enjoy the Most Cost- and Time-Efficient Benefits
From plumbing issues to electrical system defaults, many problems might go unnoticed by homeowners. Such issues not only cause mold and mildew infestations but can also increase your utility bills and costs of repairs and reinstallations. Our team of expert remodeling professionals suggests scheduling bathroom remodeling services every 4 to 5 years. Even if the bathroom elements are performing efficiently, the chances of the color schemes and bathroom design going out of date are relatively higher. Let's take a look at some benefits you can enjoy from our Menlo Park Bathroom Remodeling:
Increase in value and curb appeal.
Addressing unnoticed repair needs.
Adding more utility space.
Making the bathroom more energy-efficient.
Adding more modern and luxurious elements.
Adding more safety features to prevent slips and falls.
Incorporating smart bathroom design elements.
What Is the Cost of Bathroom Remodeling Services?
The average cost of bathroom remodeling services is approximately $12,000. However, this cost can vary depending on the size of your bathroom, the materials you want to install, and the upgrades you want to add.
The length of our Menlo Park Bathroom Remodeling projects also depends on the factors mentioned above. However, if you want to receive a quote, our team of remodeling contractors can provide you with a free estimate for all remodeling services in Menlo Park.
Other Services Offered by DreamHome Remodeling & Builders
In addition to our Menlo Park Bathroom Remodeling, we also offer other home remodeling services, including kitchen, living room, dining room, and guest room remodeling. We also have a team of trained and highly experienced professionals to perform all exterior remodeling services for your home. So, whether you want to remodel a small portion of the house or the entire home, we're always ready to help!
Contact Us Now!
Do you want to impress your guests and family members with your unique style and aesthetic preferences? Give us a call on (415) 650-2586 and book our Menlo Park Bathroom Remodeling services now!