Emeryville Home Remodeling
Whether you've recently moved into a new home or want to upgrade and beautify your old house, our Emeryville home remodeling is suitable for any homeowner. We also provide state-of-the-art home remodeling services for those looking to "flip" and sell their properties.
So whether you want to remodel and enhance one part of the house or the entire property, our team of remodeling contractors in California can help you. You can also rely on us to provide the best, most reliable construction services in all of California's major cities.
What's Included in Emeryville Home Remodeling?
Our Emeryville home remodeling services include bedroom, drawing room, dining room, kitchen, and bathroom remodeling. All of our services are 100% certified, licensed, and insured. So, you don't have to worry about a thing when it comes to working with our team of remodeling contractors.
Additionally, we have teams of highly experienced and trained professionals for every aspect of the job, so no homeowner has to hire multiple companies for entire home remodeling services. From changing floorings and drywalls to repairing and installing new utility lines, we will take care of every component on our own. You can also schedule our Emeryville home remodeling services for new room additions and exterior remodeling services.
Bathroom Remodeling Services
Are you looking for the most budget-friendly and time-efficient ways to spruce up your home? Our bathroom remodeling services are sure to bring you the best outcomes while keeping your design preferences and budget in mind. From installing a new showerhead, tub, and exhaust system to changing the flooring, countertops, faucets, and lighting fixtures, we will take care of all your needs through our bathroom remodeling services. Here's what the process looks like:
Creating designs
Making necessary purchases for materials and tools
Demolishing the old bathroom
Repairing all plumbing and electrical systems
Installing new shower, basin, and tub
Installing new fixtures and features
Installing new flooring materials
Installing & painting new drywall
Placing new cabinets and countertops
Final touches and walkthrough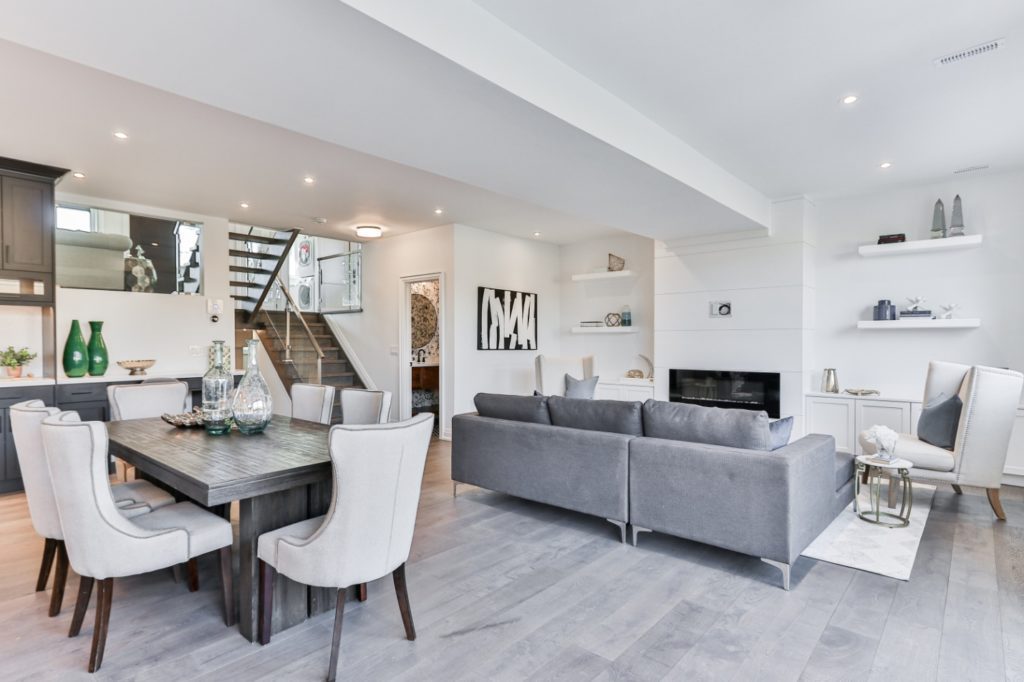 Kitchen Remodeling Services
No matter the size of your current kitchen or the budget you've allocated for the kitchen remodeling service, our team is highly capable of making your new kitchen the talk of the town. From increasing the storage space to adding sufficient lighting, we will take care of all aspects of the job to make your kitchen as easy to work in as possible. We will also help you choose and install new appliances to match your kitchen design preferences. Here are some of the kitchen designs for you to have your pick:
Galley kitchen
One-wall kitchen
L-shaped kitchen
U-shaped kitchen
Peninsula kitchen
Island kitchen
Double island kitchen
Open-concept kitchen
New Room Additions/Entire Home Remodeling
Whether you want to remodel your old bedroom or want to add a new room to your home design, we can help you through it all. Our team will take care of all aspects of the job, including receiving a permit from the local authority to ensure a smooth, hurdle-free process and following all building and remodeling regulations. We will consider all your design preferences and budget to transform your house into a forever dream home. Our Emeryville home remodeling includes the following:
Bathroom remodeling
Kitchen remodeling
Patio remodeling
Porch remodeling
Deck remodeling
Roof remodeling
Landscape remodeling
Complete exterior remodeling
Basement remodeling
Garage remodeling
Get a Free Estimate Today!
Are you on the lookout for the most reliable, efficient, safe, and trustworthy remodeling contractors? Give us a call on (415) 650-2586 now to book our Emeryville home remodeling services. We can't wait to transform your house in Emeryville into a forever home!