Foster City Home Additions
Are you considering home additions services because your property's layout feels cramped, or do you need to add another room to accommodate your growing family? From kitchen and bedroom extensions to new room additions, we have the necessary expertise, tools, and equipment to provide California's best remodeling and reconstruction services.
Schedule our Foster City home additions services now to uplift your home designs and utilize your space in the best way possible!
Three Different Types of Foster City Home Additions
We have teams of highly experienced, trained, and certified contractors to help you throughout the whole process of Foster City home additions. Whether you want to extend your bedroom to include office space, add a new bathroom, or build an accessory dwelling unit (ADU), DreamHome Remodeling & Builders can help you choose a design layout and materials that make the most sense for you and your family. The following are the 3 different types of Foster City Home Additions we offer:
Conventional Home Additions
Conventional home additions are typically high-cost, and they include a multi-room structure built into the side of a house. The conventional home additions could include a kitchen, bathroom, guest bedroom, dining room, living room, or family room.
Although this type of Foster City home addition costs more than other home additions, they make up for it through increased market value and ROI. Such additions are accessible through the primary house structure, and if built effectively, they seem like they were a part of the initial home structure.
Add-Ons or Bump-Outs
If you think your family has outgrown your current home and moving out is not a suitable option for you at the time, you can consider our Foster City home additions for ads-on or bump-outs. We can evaluate your current home's design and structure and offer efficient options to either add a single room to your house (such as a bathroom or bedroom) or expand the structure to increase additional room into your home.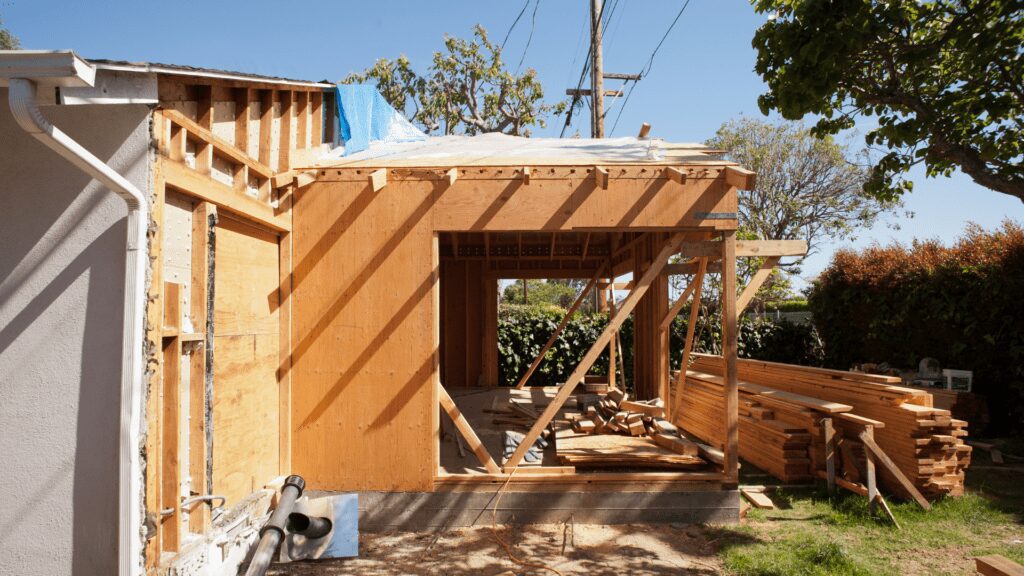 You can also consider add-ons if you want your home to have a separate office space, yoga room, or entertainment room. It is pertinent to mention that add-ons and bump-outs are relatively less costly than conventional home additions.
Home Conversions
Home conversions typically involve converting the home garage into a bedroom, living room, or a small apartment. During home conversions, the flooring is changed, ceilings are added to the structure, and a solid wall replaces the garage door.
If you have an empty garage and don't want to change your home's structure for new room additions, this will be a perfect option for you. It is also typically considered by homeowners who want to rent out living space to nearby students or professionals. However, it would be best to remember that the garage usually doesn't have HVAC and plumping systems, and they will need to be installed during the Foster City home additions.
What Is the Home Additions Cost?
The home additions cost will depend on the type of Foster City home additions you want to schedule, the total surface area covered, and the type of materials and tools required to complete the job. For example, if you're looking for a conventional home addition, you can expect the figure to be in five digits.
However, an add-on or bump-out will typically be more budget-friendly. Additionally, the cost of home conversions will depend on the current garage structure. DreamHome Remodeling & Builders offers free estimates for all its services. So, you can get in touch with us now to know an accurate quote.
Get in Touch With Us Now!
Give us a call on (415) 650-2586 now if you want to schedule our Foster City home additions. Our team will provide you with a free estimate and give you ideas to enhance your property in the most efficient way possible. We can't wait to hear from you!