Hayward Remodeling & Builders
Hayward Remodeling and Builders
Home remodeling or building are labors of love. Building that dream abode is one vision every person has. However, it is common to overlook some important things during the project. One such factor is a reliable Hayward remodeling and building specialist. A professional contractor can help materialize your dreams more effectively. Unfortunately, the opposite is also true.
If you are looking for a trustworthy and experienced professional for your housing project in the Hayward area, get in touch with DreamHome Remodeling and Builders at (415) 650-2586.
Our Services
We provide a wide range of services in the remodeling and building category. We excel in both residential and commercial construction. From simple renovations to additional buildings within the premises of the house, we can do it all. We can construct Accessory Dwelling Units, exterior walls, install fireplaces and remodel complete homes at once.
With years of experience in the industry, we understand the requirements for each project. Our team is made up of highly skilled professionals. We can assess, plan, and execute any Hayward remodeling and building job effectively. We take pride in providing customers with the best all-round services in the area. At DreamHome Remodeling and Builders, we value customer satisfaction over all else.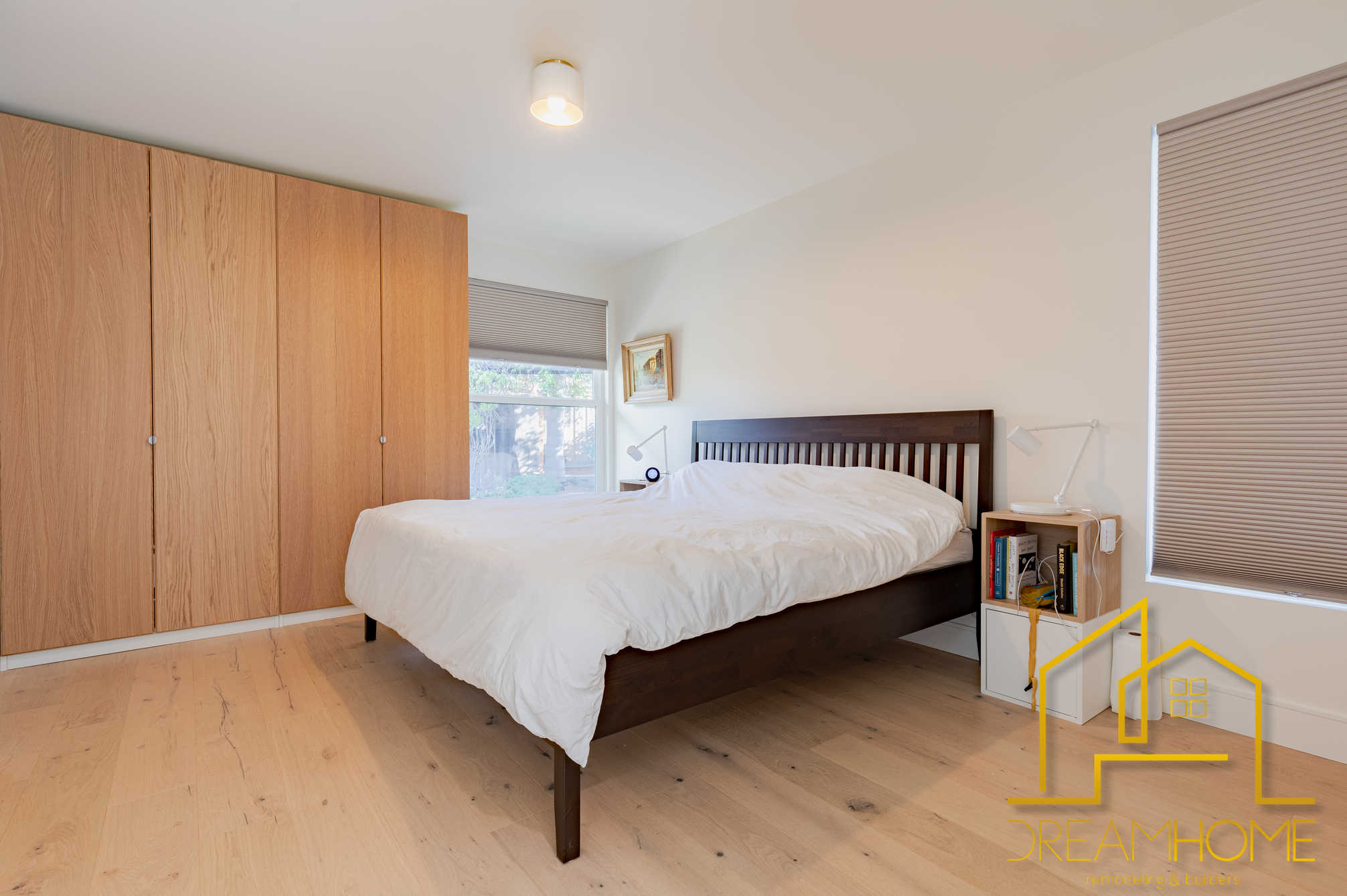 Why Trust Us?
The ability to trust a service provider can be challenging. Without reliability, the partnership between a homeowner and the construction company is fragile. When you are unable to trust a service provider, the project is bound to go haywire. Home construction or rebuilding is a job that takes a lot of investment and time.
When working with an unreliable company, both these things can go to waste. Being a professional Hayward remodeling service provider, we ensure that our customers get their money's worth. It is our objective to save you future hassles by doing the job right the first time. Over the years, our list of returning clients has grown due to the reliability we offer.
Importance Of Trusting Reliable Hayward Remodeling Services
Even the smallest issue during construction or remodeling can morph into an enormous problem later. Only a reliable company with years of experience can offer you the peace of mind that you deserve. Not only is your investment safe but it also lasts a long time. All you must do is perform your research and place your trust in professional Hayward builders. If you don't want your project to fall apart within a few years, this part of the process is crucial.
How We Manage Your Project
DreamHome Remodeling and Builders are experts in their field. With years of knowledge and skills accumulation, we know all the tricks of the trade. We follow an intricate and systematic process to complete your project. It doesn't matter whether the project is small or huge, we manage it effectively. Our team is made up of the best in the business. With the experience that they bring to a remodeling or construction job, you can rest assured that you are in capable hands.
Factors That Set Us Apart
Our reliability and trust are the biggest factors that make us stand out. It is our goal to provide our customers with the best services in every category. With Hayward remodeling specialists who are constantly working in the field, we remain up-to-date with changes over time. From the latest building materials to incorporating sophisticated tools in our work, we continue to revamp our operations regularly. For us, it is the best or nothing!
Get in Touch with DreamHome Remodeling and Builders Today!
If you are looking for Hayward builders who can get the job done with the utmost attention to detail, DreamHome Remodeling and Builders is the company to call. Simply give us a call at (415) 650-2586. You can also get in touch with us to receive a free estimate or discuss other details about your project.