Are you looking for a way to expand your livable space or host long-term guests? ADUs (accessory dwelling units) are an excellent way to do so, especially in the state of California. The housing crisis in California has been a problem for decades. Shortages in rentals and permanent housing have been frustrating residents over the years, meaning accessory dwelling units can help relieve stress in the state while benefiting those whose property they are on. 
However, ADUs aren't right for everyone. You should always make an informed decision before you undertake any major construction project. Learn about whether an ADU is right for you with the help of our team. 
What is An Accessory Dwelling Unit?
An accessory dwelling unit is a small living space that is either attached to the main home or located on the same piece of property. These are meant to be independent dwellings. They have their own kitchens, bathrooms, and bedrooms. Most of the time, they also have their own separate entrances. There are several different types of ADUs, including: 
1. Detached ADU 
A Detached ADU is separate from the main home. They are often located in the backyard, and they are either created from the ground up or converted from an outdoor structure such as a barn or shed. Detached ADUs can be up to 1,200 square feet, making them a great option for those who want more freedom and flexibility when designing these units. 
2. Attached ADU
An Attached ADU is joined to the primary dwelling on a property. They can be built directly onto the primary dwelling, like a home addition. Or, they can be created from existing space, such as a garage. Attached ADUs may still have their own independent entrance despite being connected to the main house. However, usually, they share the same plumbing, HVAC, and electrical system.
There are space restrictions with attached accessory dwelling units. The new unit's square footage may not exceed half that of the primary dwelling. This can be a problem if you wanted a 1,000-square-foot ADU but your existing home is 1,500.  Thus, this may not be a good option for those who want more space to work with. 
3. Junior ADU 
A Junior ADU, also called JADs, are located within your home. They may not exceed 500 square feet. Because of that, they usually do not have a full kitchen or bathroom. After all, 500 square feet isn't a lot of space to work with. These dwellings are not ideal for renters or independent family members. However, JADUs often work well for the elderly and dependent. 
4. Interior ADU
An Interior ADU is usually created by converting space inside of your primary residence. Two common places to convert are the basement and the attic. These spaces are often large enough for a separate kitchen and bathroom, which is perfect for those who want to live independently.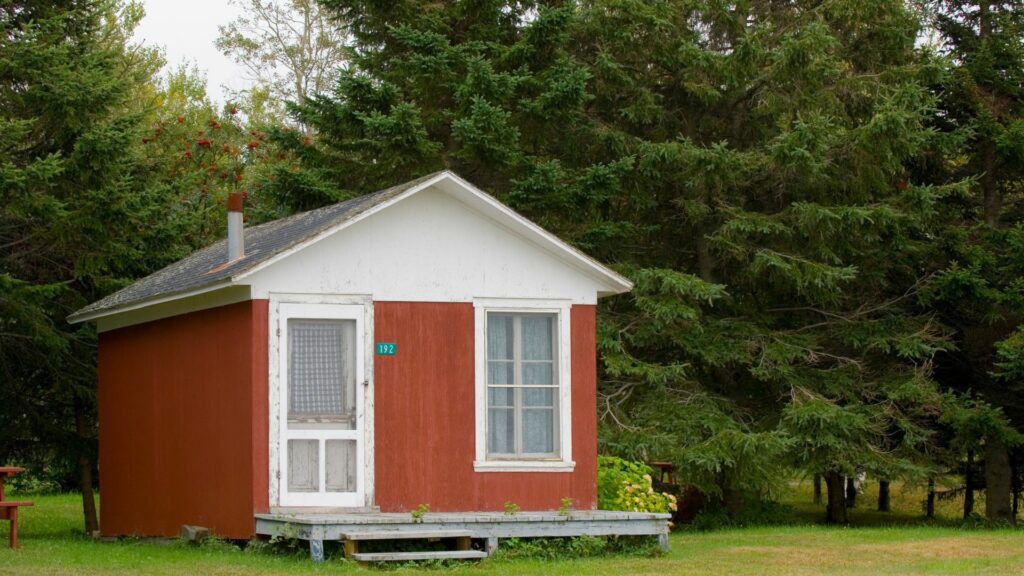 Who Benefits From An Accessory Dwelling Unit? 
Now you know what an ADU is. But how do you know if they are right for you? Well, here are two types of people who benefit from having ADUs: 
1. Those Looking to Make a Passive Income
As we mentioned before, many Californians are the victims of the state's housing crisis. That means a majority of California residents are looking for affordable housing. For those people, an ADU may be a godsend. They would be willing to rent these spaces without a second thought. If you're looking to make a passive income and increase your return on investment, then you are someone who can benefit from an ADU. You will likely have no problem finding tenants if you work with a contractor to build an appealing unit. 
2. Those Looking to Host a Sick or Elderly Family Member
Having a sick or elderly family member who is dependent on you can be hard, especially when you have to travel back and forth from your home to theirs. This creates stress for both of you. You worry about your family member when you're apart. On the other hand, your family member worries about being alone or getting hurt while you are unavailable. Moving the dependent family member onto the same property can reduce stress for both parties, thus allowing for safety and convenience. 
How Much Does an Accessory Dwelling Unit Cost? 
Typically, an accessory dwelling unit costs between $100,000 and $300,000. However, costs always vary greatly with construction projects. Factors such as who you choose for your contractor, whether you pick expensive materials, and if you do any of the work yourself. You can construct an ADU on a budget, so do not get discouraged by the high numbers. 
Have You Decided if an ADU is Right For You?
We hope we have been able to help determine if an ADU is right for you. Accessory dwelling units truly are wonderful investments when you are smart about your investment. The best thing you can do when creating an ADU on your property is to hire a professional contractor. Our team at DreamHome Remodeling & Builders is ready to help you when you are ready to start the process. Contact us today!