Pleasanton Remodeling and Builders
Pleasanton Remodeling and Builders
When it comes to home construction or renovation, it is crucial to know who to trust. A reliable service provider can be the solution to all your problems. On the other hand, unreliable contractors can dash all your dreams and hopes. DreamHome Remodeling and Builders offers a comprehensive range of solutions for all your needs.
We specialize in every aspect of Pleasanton remodeling and building for our customers to enjoy the best services.
Remodeling Renovation Services
We've seen our fair share of comprehensive house remodels, as well as homes in desperate need of renovations, at DreamHome Remodeling and Builders. Complete home renovations are hard to do and necessitate a significant investment of time and money. When faced with such a massive endeavor, many people become frustrated and confused but with our team of Pleasanton remodeling specialists by your side, you can make your home remodeling dream a reality.
Working with the Best Materials
The correct materials are just as crucial as reliable service providers. Our team has professionals onboard with qualifications from manufacturers to effectively handle the highest quality products. We make sure to only work with the best to deliver comprehensive results. We take pride in creating experiences that matter to our customers.
Why Work with a Pleasanton Remodeling Service
A house redesign entails a lot of work, many of which people are unfamiliar with. Plumbing, electrical, flooring, roofing, windows, and insulation are just a few of the skills required for the completion of a makeover. You should expect severe hurdles, delays, and even budget overruns if you don't have the necessary industry understanding in these areas of your makeover.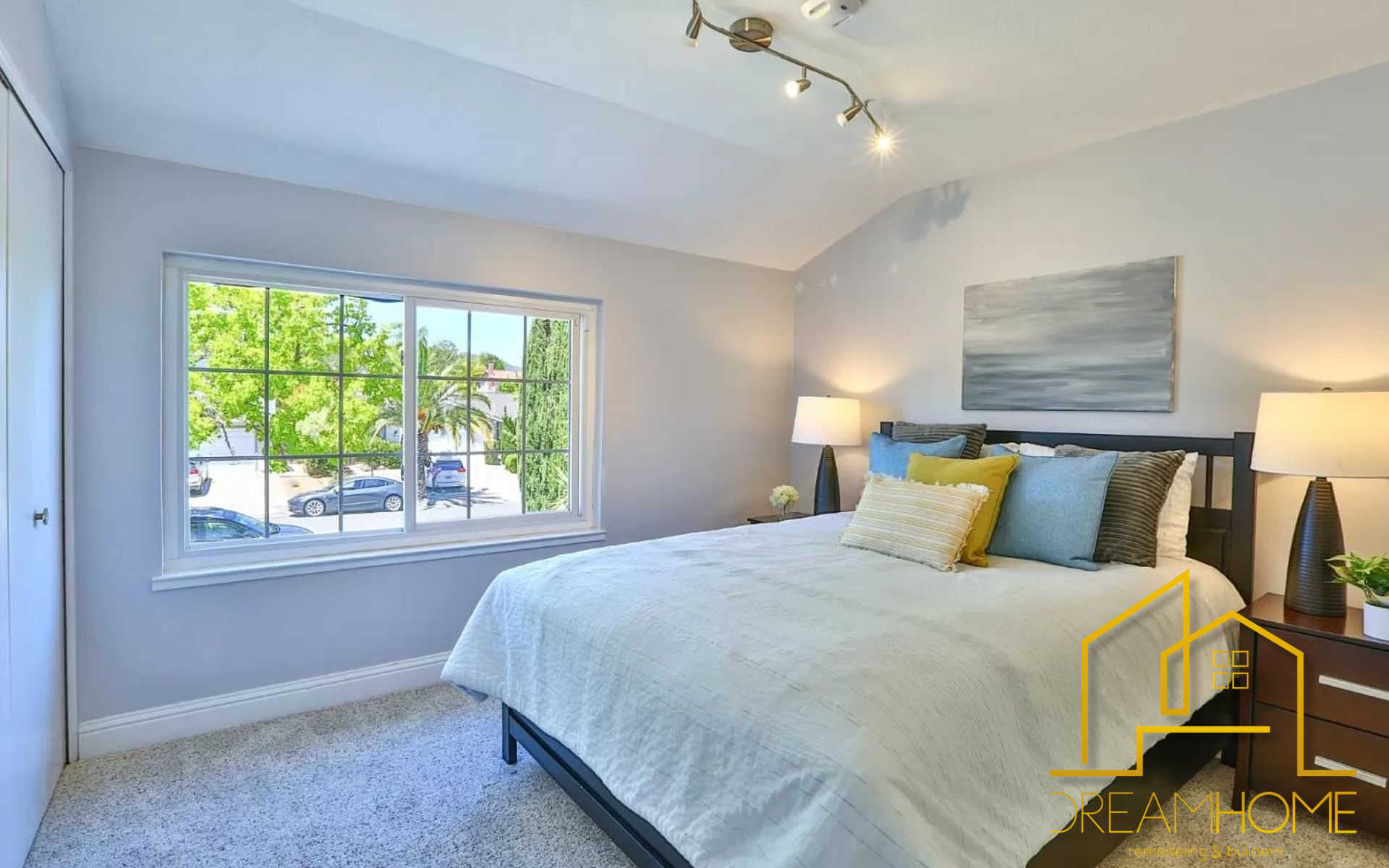 What We Offer
You may save money, expedite the project, and minimize delays by hiring a home remodeler who offers a full range of services. You won't have to call another firm for painting, plumbing, electrical, or any other service if you use DreamHome Remodeling and Builders. All of these aspects of your project, and more, are covered by us.
Home Remodeling FAQs
What to Expect During Renovations?
Home renovations can pose several safety hazards that homeowners will not be aware of. It should also be part of your information that any potential risks that may arise during the process. A lack of understanding in these areas could result in significant damage or injury to people. The best option for your property is to hire an experienced Pleasanton remodeling contractor.
At DreamHome Remodeling and Builders, we handle everything from start to finish. We can plan and design the projects for you. Our team is also proficient in managing permissions for the property. Even when remodeling, there can be permissions that you might need from the relevant authorities. We can handle it all for you.
How Much Can a Remodeling Cost?
The cost of remodeling your home is determined by several factors, including the size of the house, the scope of the project, the materials utilized, and many more. House remodels in the mid-range vary from $40,000 to $75,000. Smaller homes or projects with fewer extremes will be less expensive, however, large remodels will be much pricier.
By contacting our team of Pleasanton remodeling specialists immediately, you may get a more accurate estimate for your home makeover.
What Factors Should I Consider When Remodeling My Home?
There are several factors to bear in mind when remodeling a house. Costs, materials in use, reliability of contractors, and durability of work are some of the most crucial factors in this regard. Some of these elements can be more significant than others. It all depends on personal preferences but it is vital to perform some research beforehand.
Make a Call to DreamHome Remodeling and Builders Right Now!
DreamHome Remodeling and Builders are the Pleasanton remodeling service providers you require for the greatest all-around service. Call us today at (415) 650-2586 for additional information or a free estimate on your project. Our experts may come to your location and conduct a full cost and process analysis to ensure your happiness.