Woodside Home Addition Services
Home Addition Services in Woodside
Do you want to spruce up the current layout of your home and add a little extra space? DreamHome Remodeling & Builders are a group of experienced contractors who can offer you a variety of home addition services in Woodside, specific to your needs and budget. If you're looking to add an extra bathroom or transforming your unused garage into a fantastic bedroom, our team of builders, designers, and contractors can bring their expertise in providing the perfect home addition solutions for your home.
A growing family needs extra elbow space, whether it may be elderly parents who need a second bedroom or your kids wanting to move into a larger space. DreamHome Remodeling & Builders specializes in fulfilling your needs with our excellent development and design plans. Home additions are also perfect for people looking to add a new life to their garages, attics, or basements. These unused spaces can be turned into home offices, a game room, or an extra guesthouse for your in-laws.
Want to know how you can utilize the space in your home smartly? Give DreamHome Remodeling & Builders a call at (415) 650-2586 to learn how our home addition services in Woodside can help you make the most out of your current space.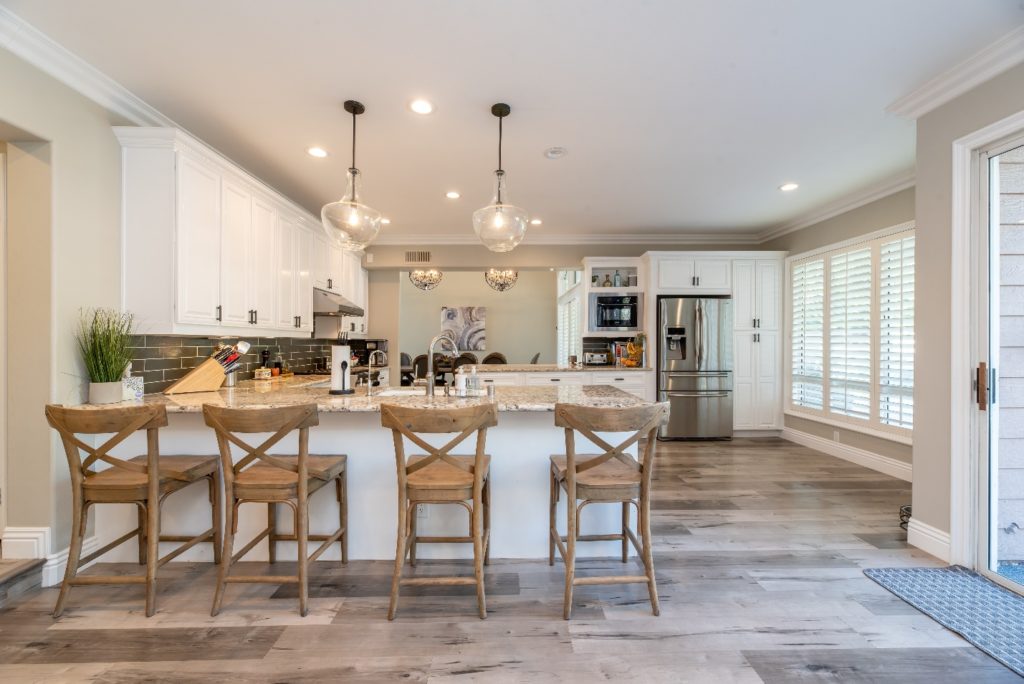 What Kind of Home Additions Would Suit Your Home?
There are several ways you can begin to make the most out of your space with home additions. With a little bit of smart planning and skillful construction, we can take your home to the next level while working within an affordable budget.
Bump-Out
Add a few feet into your kitchen space to avoid knocking into the cupboards every time you enter. Bumping out requires little commitment and is an extremely affordable way to expand an existing room in your home. Adding a few extra feet in a room may not seem like much, but it makes a substantial difference in how to open a room looks and feels. Expand your cramped powder room into a full-sized bathroom or add a kitchen aisle to give it more functionality with our home addition services in Woodside.
Second Story
If you are committed to building a larger home, which may be more complex, but offers twice the room, you may want to consider building a second story. This solution is a more practical approach for houses that do not offer a lot of lot-space to work with. Perfect for a growing family, a second story means extra bedrooms and bathrooms, an aspect that can add substantial value to your home.
Room Conversions
Do you have an unused space such as a cluttered garage, attic, or basement? It is high time you put that space to good use with a complete room remodel. These rooms usually have utilities like plumbing for water and wiring for electricity installed; therefore, a room transformation is not too expensive or time-consuming. DreamHome Remodeling & Builders can convert your basements into a suite including a bathroom, bedroom and kitchenette for rental purposes and even transform your dusty attic into a full-sized bedroom for your children.
Accessory Dwelling Unit (ADUs)
Attached and detached ADUs are becoming hugely popular in California due to their affordability and their functionality. Attached ADUs such as an extra garage can be transformed into an expansive living space, while detached ADUs are perfect for building a tiny home addition separate from the structure of your house.
Call DreamHome Remodeling & Builders Now!
Are you considering revamping or remodeling to make more space in your home in Woodside? Call DreamHome Remodeling & Builders at (415) 650-2586 today to request a complimentary consultation with our experienced contractors and builders who can provide you with the best Woodside home addition services!