Do you want to spruce up your kitchen without going through the hassle of a major kitchen remodeling project? Do you wonder if it's possible to upgrade your kitchen without tearing it apart from top to bottom? Thankfully, it is possible to execute a minor kitchen remodel. When a remodel is considered minor, it usually means limiting a remodeling project to one aspect of a specific area in your home. Today, we are going to show you four minor kitchen remodel ideas that are worth considering.
Why A Minor Kitchen Remodel?
Before we dive into our four minor kitchen remodel ideas, we want to go ahead and answer the question that's currently on your mind: "Why a minor kitchen remodel?" Aside from giving your kitchen a fresh look, or a much-needed upgrade, a minor kitchen remodel can increase the value of your home. Even a minor remodel can make your home more desirable should you decide to sell in the future, in addition to enjoying a new look for your kitchen.
1. Repaint Or Refinish Walls And Other Surfaces
The first minor kitchen remodel idea worth considering is repainting or refinishing your kitchen walls and or other kitchen surfaces that can benefit from a repaint or refinishing. You might decide that you're tired of the original color scheme of your kitchen and want to give it a makeover. If you find that the look of your kitchen isn't bringing you the satisfaction it used to, then don't feel bad about changing it to better match your new tastes.
2. Change Your Light Fixtures
Returning life to your kitchen by changing the light fixtures can also make for a valuable minor kitchen remodel. Changing your light fixtures does not only mean changing out and replacing lightbulbs. You can replace the fixtures that hold your kitchen lights or even the type of lighting itself.
Some of the most popular light fixture styles to choose from include chandeliers, pendants, lanterns, flush mounts, and many more. The styles named also come in their own unique forms to suit your tastes. Additionally, the types of lights that are commonly found in kitchens often include halogen, CFL, and LED lights as more energy-efficient alternatives to traditional kitchen lights. Upgrading your kitchen light fixtures will easily shed new light on your kitchen.
3. Install New Flooring
Are you tired of trying to stay ahead of stains on your wood floors? Do you wish you could see something different anytime you look down at your kitchen floor? Installing new flooring is another minor kitchen remodel that can easily bring excitement back to your kitchen. Aside from traditional hardwood floors, options such as tile, bamboo, natural stone varieties, and concrete are popular and equally durable options that can also bring an interesting new look to your kitchen.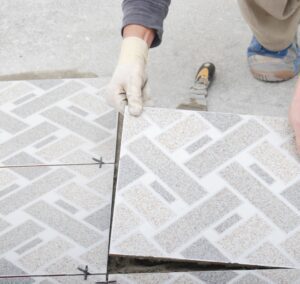 4. Upgrade Your Appliances
Sometimes, a simple appliance upgrade is all you need to improve your kitchen. Whether it's just your microwave, or multiple appliances, big and small, you can easily keep your kitchen up to date with the latest in home appliance technology. Take time to research the latest in kitchen appliance technology to determine how implementing these into an upgrade plan will make it easier to use your kitchen.
DreamHome Will Make Your Kitchen Remodel Ideas A Reality
We hope that by reading this list, you feel more inspired by these ideas for your minor kitchen remodel project. Whether you are interested in a major or minor kitchen remodel, our contractors and technicians at DreamHome Remodeling will be here to help you make that dream a reality. Contact us today and begin your minor kitchen remodel!