How can a budget-conscious homeowner invest all their life savings into a lengthy, time-consuming, and costly project as a complete house remodeling? Minor home improvement projects like building a deck or remodeling your kitchen for aesthetical purposes require a much lower level of commitment and dedication than a house renovation. On the other hand, a complete home remodeling project requires you to invest all your resources (time, energy, and money) into building a better and more beautiful home.
The quality of your home renovation depends on the contractors you choose. It is essential to discuss your project with multiple contractors before settling on an agreement with the one that best suits your needs. DreamHome Remodeling & Builders is a dedicated remodeling and construction company that can help you build your dream house into a reality with excellent home remodeling services. Our professionals can help you with the planning stage of your remodel and even help guide you regarding which features would suit your new house best.
Steps to Take for Your Home Remodeling Process
If you are considering remodeling your home to add space or make it more modern aesthetically, then your should follow some set steps to aid your remodeling plan along the way:
1. Make a Well-Thought-Out Plan
Like any large project, you must carefully plan each aspect of your home remodeling project before spending your hard-earned money on it. You should never begin a house remodeling project on a fleeting whim since you will find yourself overwhelmed with the range of choices and selections available. Our experts suggest that you carefully plan out the changes you want in your house, research ideas you like, and consider and discuss the project for six months before moving on to demolition and remodeling.
2. Determine Your Vision
To help you define your vision for your new home, we advise you to find inspiration from home improvement stores or magazines. Every person has an idea of what they would like in their ideal and dream home. Therefore, before making those dreams into reality, you should ensure your ideas will be suitable for the layout of your home, add more practicality to the features, or be suitable for your set budget. DreamHome Remodeling & Builders advises setting 4-8 must-haves in your new home before cementing your final plan.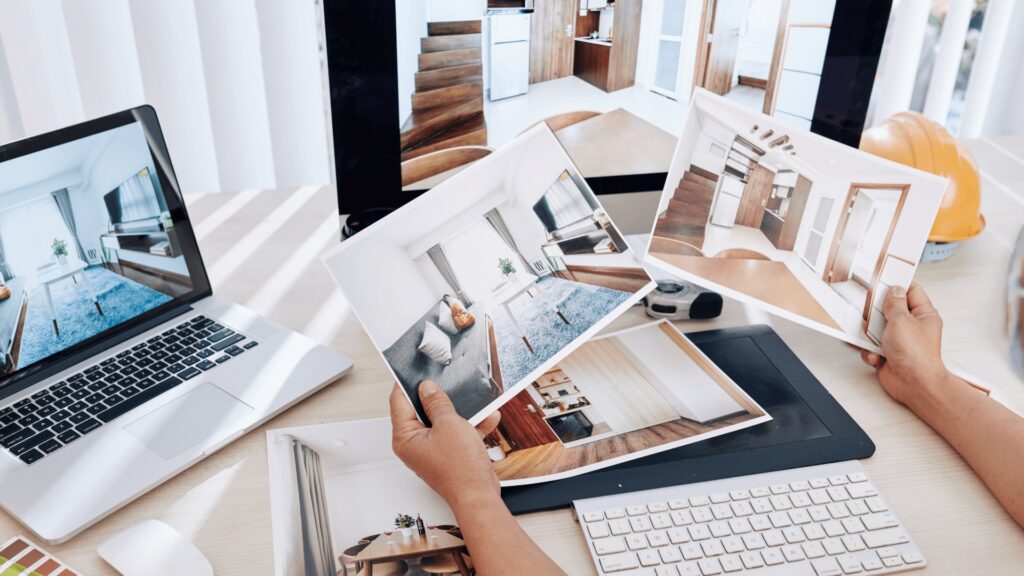 3. Set a Scope for the Project
The project's scope will help you determine how much of your home you want to change or renovate. Do you only want the dining area, living room, and kitchen remodeled, or would you want to remodel the bedrooms as well? Deciding what kind of additions or remodeling you would like will help you determine the project's final cost and know which permits you will need for the process.
4. Choose the Budget for Your Project
You can customize your home however you want using your creativity and inspiration for a complete home remodeling project. You can make all the choices you want and need from the project's scope to the level of customization and the addition of luxuries. However, all extensive additions and renovations will affect your bottom line. Therefore, it is essential to set a budget for your home remodeling project from the get-go to ensure you don't end up spending more than your expectations.
Choose the Best Home Remodeling Company for the Job!
DreamHome Remodeling & Builders offers excellent home remodeling services catered to fit all budgets. Our professionals can help with all plumbing, electrical, painting, landscaping, and similar works to avoid contacting other contractors for additional services. Contact us today at (408) 539-2502 for a free quote from our professionals for our fantastic home remodeling services.