The bathtub vs shower debate has been going on since bathroom remodeling become one of the most popular home improvement projects. For some, the bathtub and shower debate is a serious one when remodeling their bathroom. It can be difficult to determine which is right for you or your home.
Well, there are many factors you must consider when tackling the bathtub vs shower debacle. These factors will be based on your specific situation and your personal preferences. You probably already have a preference, but you may not be the only decision-maker. Your significant other may be on the other side of the debate. For that reason, we have compiled the important factors to consider for this important decision.
What do you have already?
Before tackling the bathtub vs shower debate, you should consider what you already have in your bathroom. If you've already got a bathtub and have no plans to change the floor plan, then you then tub is the best option. If you already have a walk-in shower, then go with that. You'll save on costs when doing this rather than switching to the other option.
Of course, we understand what you currently have may not be your first choice. In that case, there are other considerations.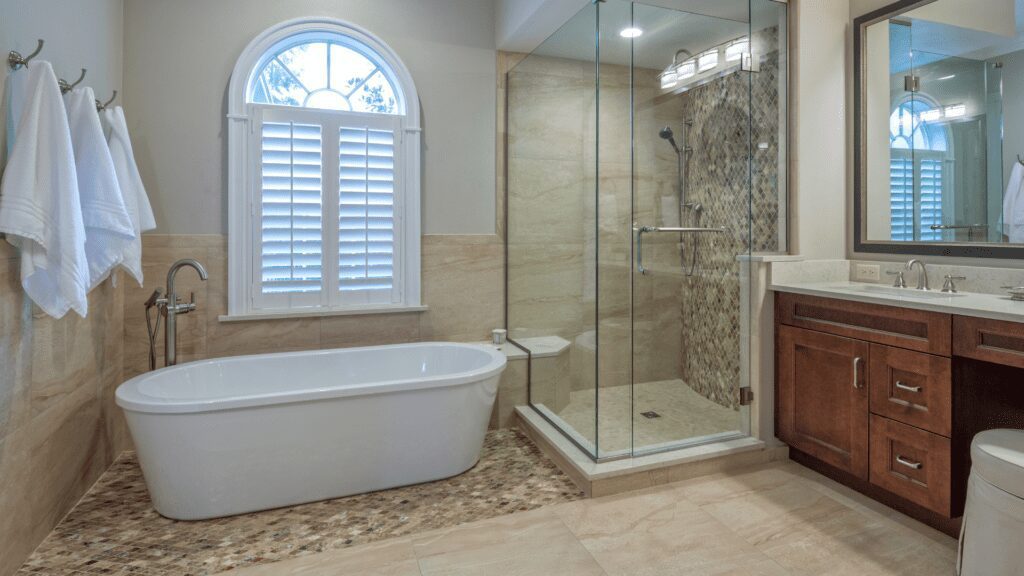 Considering Space
How big is your bathroom? Does your remodeling project have plans to expand the square footage of your bathroom? These are questions you must ask when deciding on a bathtub or walk-in shower. With the average size of a bathroom being around 40 square feet, it is important to spend that footage wisely.
A bathtub is typically around 15 square feet, while a walk-in shower is about 12. Tubs will almost always take more space than the average walk-in shower. If your bathroom is not very large and you have no plans to expand its size, a shower is the best option when it comes to space.
Fitting Your Budget
Like all home improvement projects, you have to make decisions that keep you within your budget. The same goes for your bathroom remodel. You'll spend less money installing a bathtub than you will a walk-in shower. HomeAdvisor reports the average cost to install a bathtub is approximately $4,000, while a walk-in shower is about $5,500.
It is important to note these are both averages and should be taken with a grain of salt. Your bathtub or shower installation could cost more or less. It all varies on the size, materials, and location. If you do choose a tub, you'll have more space to choose luxury options rather than the walk-in shower.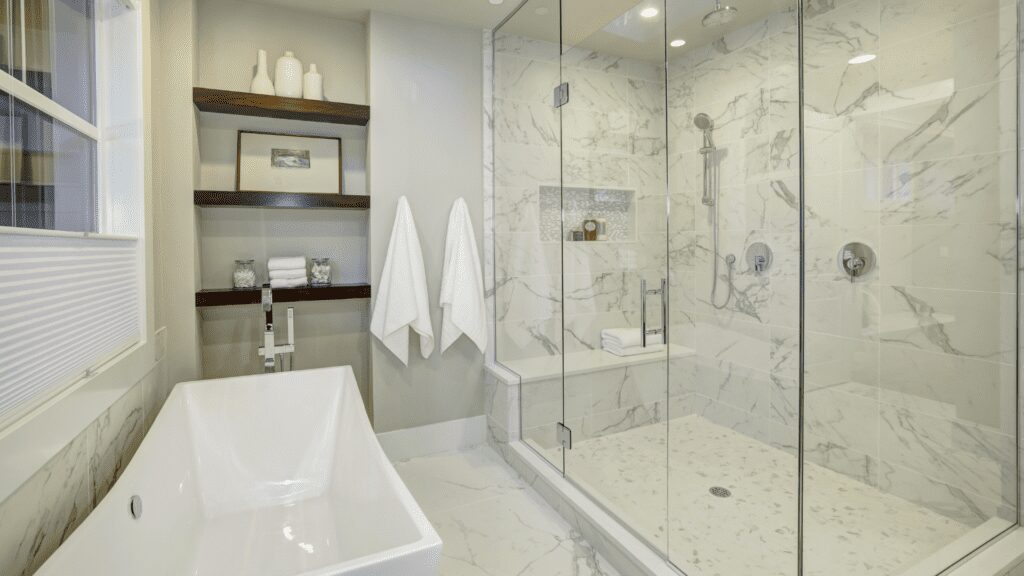 Who is using the bathroom?
Finally, the last thing to consider in the bathtub vs shower debate is who is using the bathroom. Walk-in showers are best suited for young, busy couples, the elderly, and the disabled. Showers are easier to get into and save time during the bathing process.
For those wanting to start a family or looking for luxury, a bathtub is the best option. You can find many bathtub options that have various options for you to elevate your bathing experiences, such as jets or LED lights.
Bathtub vs Shower: You Choose
Ultimately, the winner of the bathtub vs shower debate comes down to your personal preferences. What do you want to bathe in after your remodeling project? If you need help with your bathroom remodeling project, give DreamHome Remodeling & Builders a call. We can assist you in determining which feature is best for your bathroom.
Reach out to our team for a free estimate by calling (415) 650-2586. You may also visit our free estimate page to fill out the form. For more details on our services, visit our bathroom remodeling page for more details. Your dream bathroom is so much closer than you realize!