Hardwood floors come in a wide variety of colors, textures, stains, and wood varieties. Whether you have a hand-scraped, matte white oak or a glossy mahogany finish, proper maintenance is crucial for the longevity of your home's hardwood floors. Whether they are original to the house or newly installed, make sure your floors continue to serve you well for years to come by following these care and maintenance tips.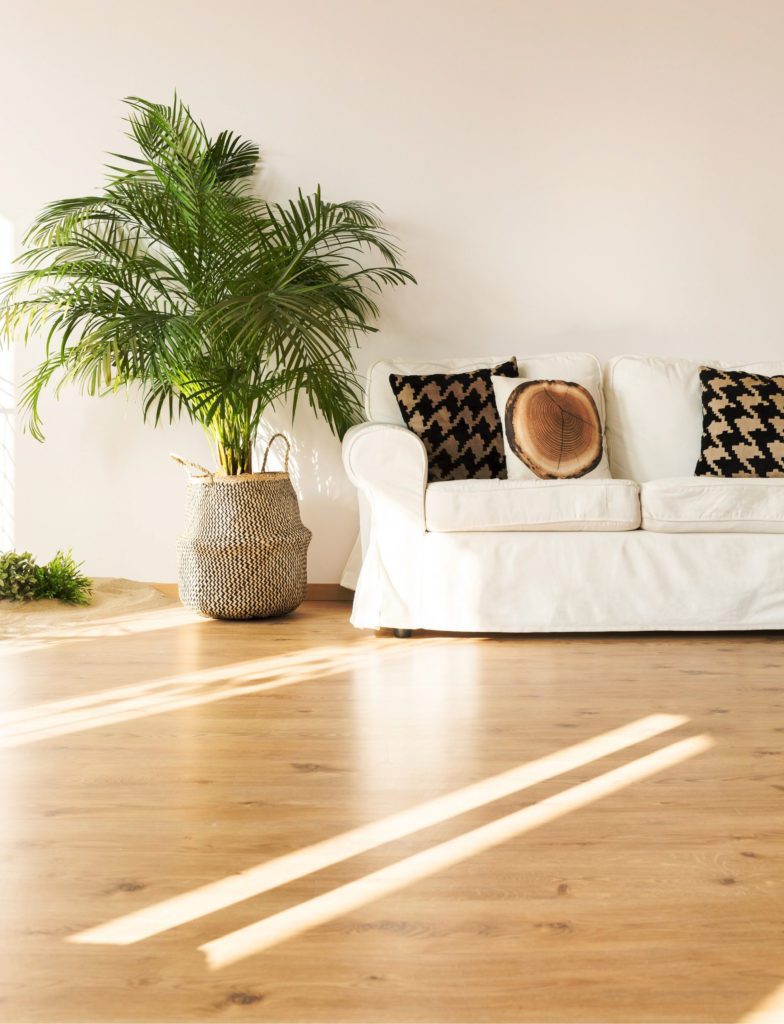 1. Dust your hardwood floors frequently
When dust, dirt, and grit gather on your floors, walking over it can cause scratches and scuffs on the surface of the floors. Dust as often as possible with a microfiber pad to pick up the majority of particles on your hardwood. You can also use a vacuum with the rotating brush turned off. While sweeping is not recommended, if you must, sweep with the grain of the week to hide any scratches that it might cause.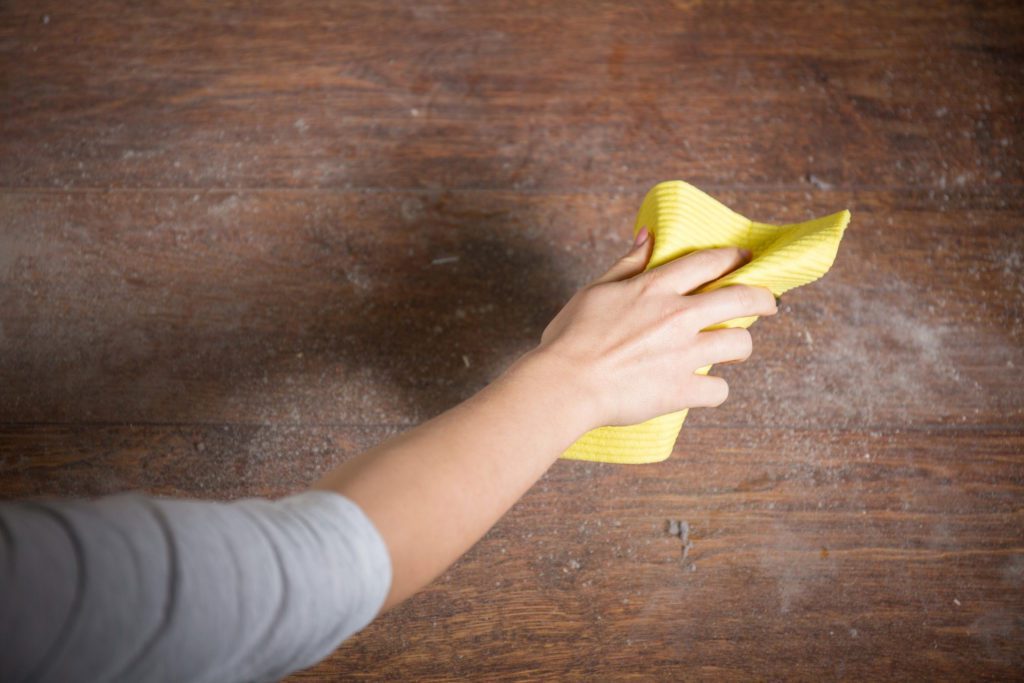 2. Clean your floors weekly
Do you know whether your hardwood floors have a wax or polyurethane coating? Each must be cleaned with different cleaning agents. A wax coating penetrates into the grain of the wood, while polyurethane creates a plastic-like coating on top of the floor. To determine which type of coating your floors have, let a drop of water sit on top of the wood. On polyurethane, the water will remain beaded up. On wax, it will slowly sink in.
Ask the manufacturer of your floors for a recommendation of cleaning products for your floor and finish type. It is best to limit exposure to moisture, so only use cleaning products for spot cleaning. If you feel you must mop, use a microfiber mop pad and remove most of the water before applying it to your hardwood floors.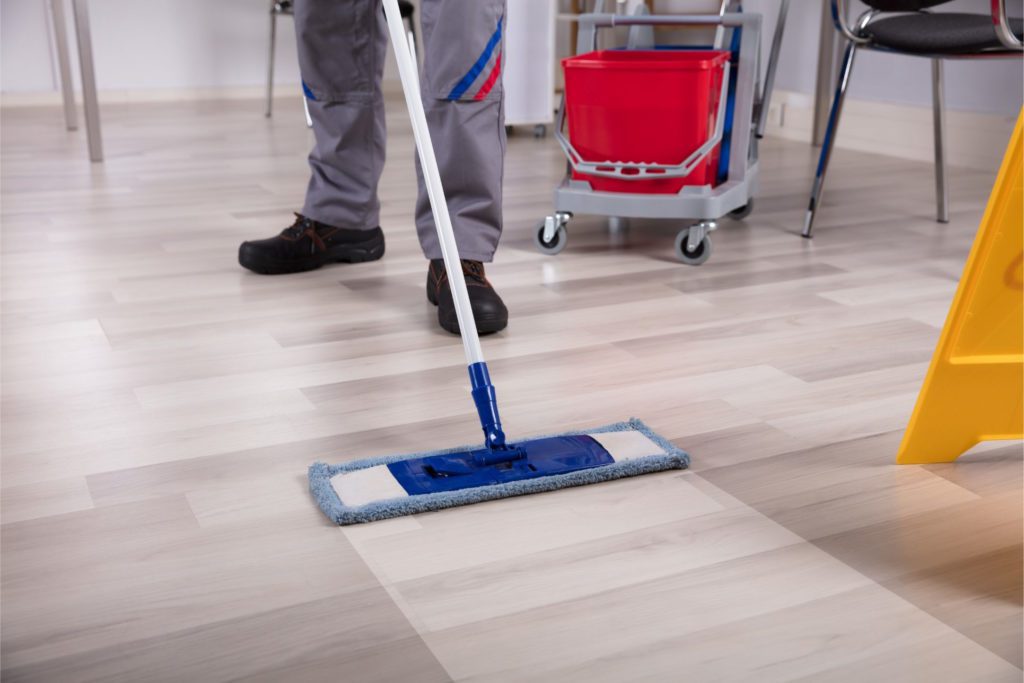 Be careful with acidic, bleach-based, or ammonia-containing products, as these can degrade the finish and damage your hardwood floors. Do not steam-clean hardwood floors, as the heat and moisture can cause harm to the surface. Leave steam-cleaning for carpet, tile, vinyl, or linoleum floors.
3. Polish floors every 2-4 months
Polish can help hide the appearance of scratches or stains, even out the finish, and restore the luster of your hardwood floors. If your floors have a polyurethane coating, use a polish recommended by the coating manufacturer. If the floors are waxed, you must use wax to polish your floors.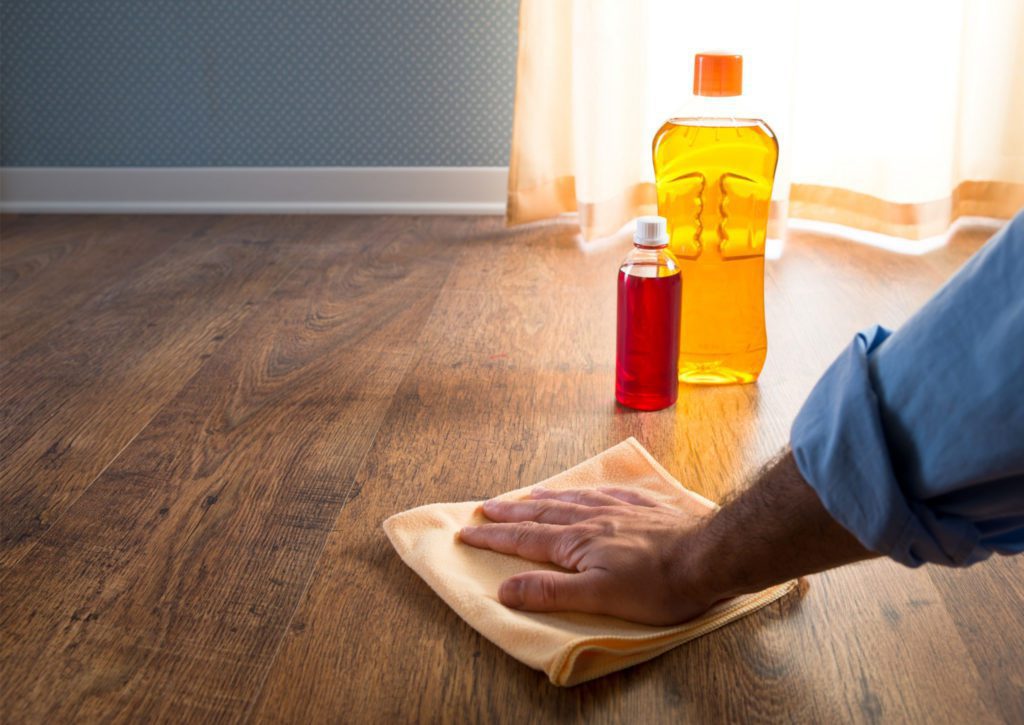 Before applying any new product to your floors, test the product in an inconspicuous area to ensure no discoloration or damage occurs to the coating or the wood. Use a flat-surface mop to work the polish into the floor, moving in the direction of the grain.
4. Refinish floors every 7-10 years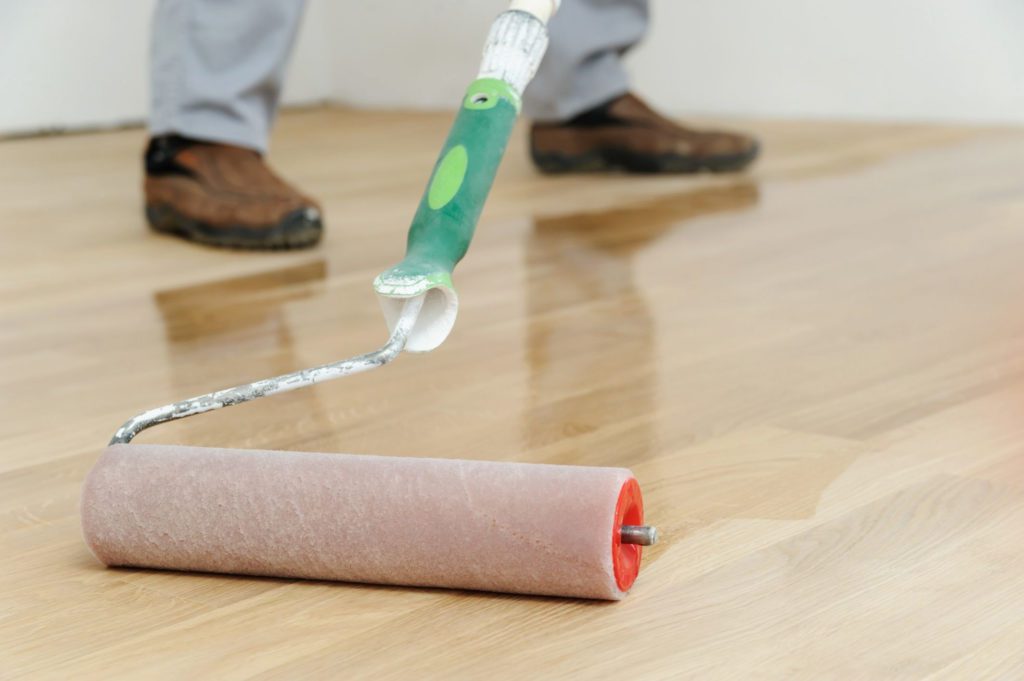 Eventually, your floor's finish will become scuffed and scratched enough that polishing will no longer restore its original shine. If the floorboards are thick enough to withstand the treatment (usually at least ¼ inch), they can be either buffed and refinished or sanded down and re-stained entirely.
It is best to call in a professional for these services, as it can be labor-intensive and must be executed with precision to ensure your floors have an even and consistent surface after refinishing. After refinishing, however, your hardwood floors will look entirely new!
5. Other tips
Both big and small damage can affect the appearance of your hardwood floors, so take extra precautions to avoid damage before it even happens. Be careful when wearing shoes with nails in the sole or particularly sharp and hard heel caps, as they can make scuffs as you walk. Ensure that your pets' nails remain trimmed regularly. Place felt pads underneath your furniture, and move furniture by lifting and carrying, rather than dragging across the floor. If a spill does occur on the floor, clean it up immediately.
Make your home complete with beautiful hardwood floors
By following these tips, you can keep your hardwood floors looking beautiful for years to come. The maintenance of hardwood floors can be a little more involved than that of linoleum, vinyl, or tile, but the warmth, beauty, and natural appearance of hardwood make it a classic in homes across the country.
If you are interested in installing hardwood floors as part of your next remodeling project, DreamHome Remodeling has the expertise to create a beautiful result with the newest materials and technologies to ensure your floor's finish is durable and well-protected from wear and tear. Learn more about our home remodeling services here and call us at (415) 650-2586 for a free estimate for your project.