Home remodeling projects are challenging without a good vision. If you are not sure about the colors, materials, fixtures, etc., you will end up getting a service that you did not want! That's why it is crucial to finalize the project before you start it, and 3D design is the way to do it.
Visualizing your remodeling project before it can become a reality is the best way to avoid additional costs and a design you are not satisfied with. If too many options are available, you will need a non-costly way to go through them until you find what you are looking for. With the help of today's 3D software, visualizing your home remodeling project will be a piece of cake!
Benefits of 3D Design for Home Remodeling Projects
3D design of your remodeling project is essential to ensure you, as a customer, are satisfied with the quality of work. It can help reduce time and cost for the home remodeling process. More benefits of 3D architecture design are:
You Can Always Change the Design
The design is not set in stone when working with 3D modeling and rendering software. You can change it as many times as you want before something is finalized. People are often confused about home remodeling if they have a dream home in their mind but do not know how to explain it. With 3D design and render, you can create a computerized model of your home and redesign the features you want to be changed until you are happy with a design.
Budget-Friendly Method
Cost estimation and saving become easier for home remodeling projects when 3D designing is involved. Long ago, people used to work based on sketches for simple home remodeling projects, and if they didn't like anything, they'd have to remodel again. However, 3D design can save you from going over your budget. You can finalize the design and estimate the cost before the actual construction work.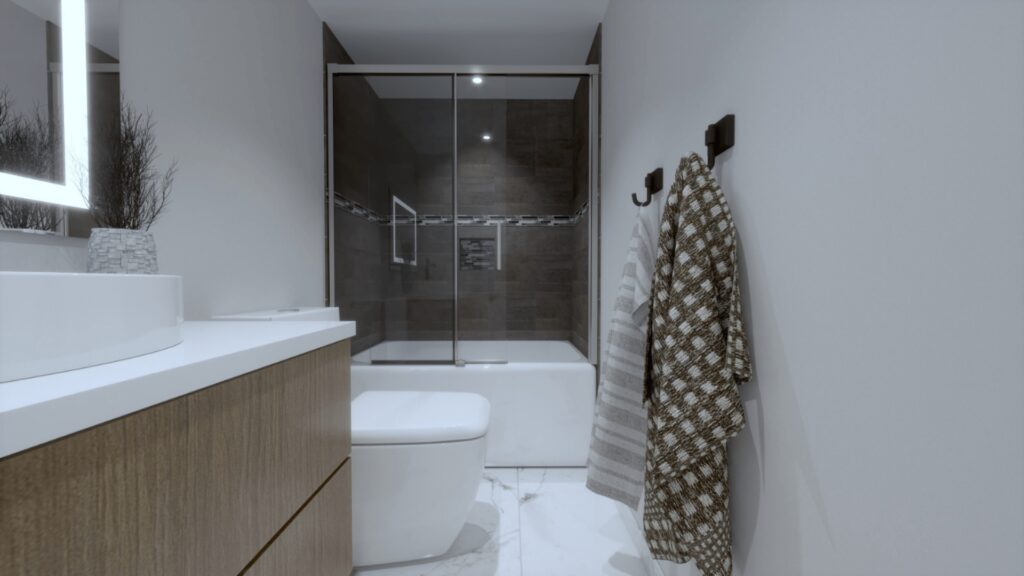 Visualization of Space
3D tools are best for architecture remodeling projects because they provide a visual understanding of your home space. The computerized model and rendering images are better than any 2D sketches you'd get for your remodeling work. Once the design is ready, you can place furniture in the 3D model and see what looks best for your new space.
Improved Decision-Making
All the confusion about the colors, fixtures, wallpapers, acoustics, etc., will be gone once the 3D design gets involved in home remodeling projects. 3D models are the closest to the real thing you will get once the project is completed. That's why it's best to use it methodically. You won't have to worry about your remodeling work because the final product will look almost like the 3D render.
Efficient Approach
The best use of 3D modeling and rendering ensures fewer surprises once the project is completed. Besides cost-effectiveness and better decision-making, an efficient approach is vital for project satisfaction. With the 3D models and rendered images, it is easier to determine what to expect from the final thing.
Contact Us Now for Your Home Remodeling Projects!
Our Home renovation experts at DreamHome Remodeling & Builders are aware of the importance of 3D design for home remodeling projects. Without 3D models and rendered images, it is impossible to provide efficient and flawless remodeling work for clients. Your satisfaction is our priority, and delivering our best work is our goal. If you are ready to make your dream home a reality, we can help! Give us a call today at (408) 539-2502, or reach out to us through our website to get a free quote.