Remodeling your home can be a bit expensive, but it can liven up your entire house if done right. Giving your old house the feeling of a new one, you can make it more stylish, cozy, welcoming, and more.
Most people spend their entire lives dreaming about getting their homes remodeled. But the large variety of options can make the process a bit confusing. Not knowing what to choose and which style to go with can be frustrating. To make your decision easier, here are the best home remodeling tips as suggested by a professional home remodeling service:
Home Remodeling Tips
1. Lowered Living Room
A new trend in the home remodeling world is one that any home remodeling service would surely recommend. Having lowered living rooms or just the seating portion of it is an excellent idea when you're remodeling your home. The sunken seating area separates the space, defining it in itself. Lowered living rooms also help make your living rooms seem more spacious, cozier and add style to your home.
2. Utilize the Area Under the Stairs
The area under the stairs often goes unused and ignored. Most people don't even realize the things they can do with this space. You can use the space for extra storage or add shelving to store books or plants. Some people even place poker tables under the stairs or little reading nooks.
The area under the stairs is where the people in the house don't go near and, therefore, is an excellent place to have an undisturbed reading or poker session. So if you're getting your home remodeled and it has a staircase, don't let the space underneath it go to waste.
3. Go Higher with Shelves
Although minimalistic shelving looks great in your living room, there are spaces in your house where high shelving looks good such as a library room. Put up shelves that take up your entire wall and have a mobile ladder attached to it.
The shelves filled with books and artistic displays give the room a grand look. But again, this look suits only certain parts of your house.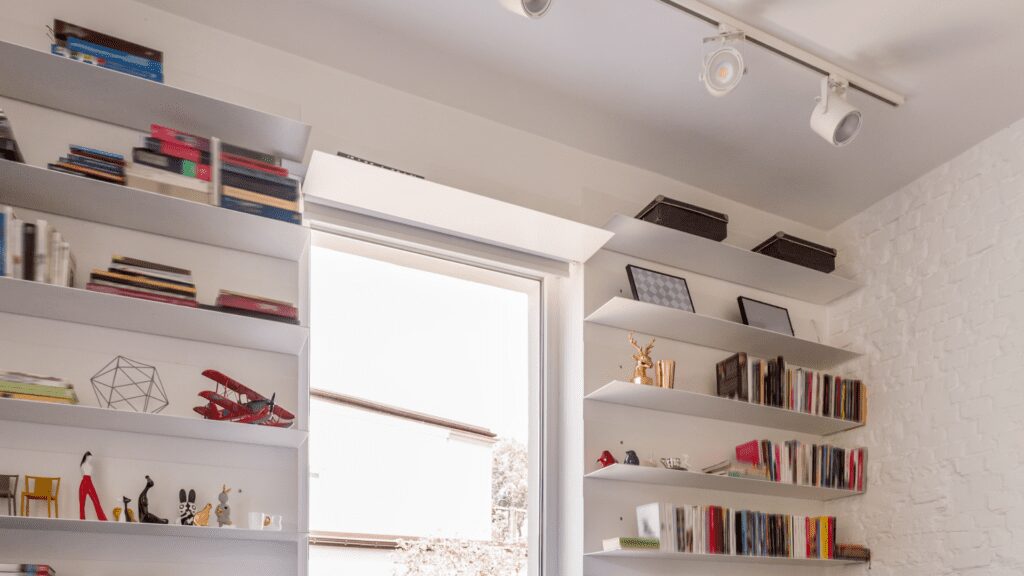 4. Be Imaginative with Colors
Colors are a gift of nature; implementing them into your home is mandatory for a good renovation. Different combinations of paint colors will give your different home vibes. So when remodeling your home, choose a palette that fits your desired look.
Using contrasting colors with light and dark shades of the same color gives a livelier feel to the space. Going with an all-white theme looks clean and minimalistic. Your home remodeling service can also help you in making your decision as to which color palette would better fit your desired look.
5. Use Lighting to Create a Focal Point
Lighting fixtures are an excellent way to bring focus to a certain part of the space. Installing fixtures such as low-hanging lamps or pendant lights can create a focal point in your room.
When adding light fixtures over a table or countertop, the lights can show you the true meaning of visual treat, especially when the countertop is made of a material such as marble or glass. A setup such as this fits exceptionally well for a game room with a light hanging over a poker table.
6. Experiment with Shapes
Sticking with the conventional shapes for your furniture and other designs in your home isn't something you have to do anymore. Swap out your old rectangular couches with l-shaped ones. Use oval and waterfall design countertops. This will add a new and modern look to your home.
Get Started Now!
DreamHome Remodeling & Builders is a professional home remodeling service that assists you in remodeling your home to look exactly how you envision it to be. Our work is backed by years of experience and consistent quality to ensure a beautiful and long-lasting home. So call now on (415) 650-2586 and book your appointment.