Searching for the perfect home sometimes feels like a neverending journey, full of both major and minor disappointments. One house you loved seemed perfect, but someone put in a higher offer and snatched it up. A house you looked at afterward was in your budget, but the floorplan and structure just weren't your style. Sometimes it seems none of the options available are right for you. Thankfully, this doesn't have to be the case. If the houses you're looking at don't suit your needs, you can build a custom home. Find out if custom home construction is right for you: 
Benefits of Custom Home Construction 
Custom home construction comes with a wealth of benefits. Among them are: 
Personalized Options 
When you hire someone to build your custom home, it opens up the pathway to personalized options not available when purchasing an existing structure. As long as your budget isn't too tight, you can get all the dream amenities you desire. Say you've always wanted a screened-in back porch. Well, you can ask for one! How about energy-efficient appliances? Those are an option now too. You can literally hand-select everything within your new home: The windows, the structure, the layout, the appliances, the paint colors. There are so many different ways to show off your personality through home decor and design when you choose custom home construction. 
Control Over Building Material 
You don't have control over the building materials in an existing home. While you can remodel an existing home and replace poor-quality materials, that can be time-consuming, inconvenient, and expensive. You'll then be overwhelmed by the cost of purchasing the home, plus the remodeling expenses. Custom home construction cuts out this problem. You can pick out all the materials the builders use. If you want everything top-quality, all you have to do is tell your contractor. That way, you don't have to worry about cheap siding, flimsy cabinetry, or low-quality flooring. Less expensive options become a choice with a custom home. 
Lot Variety 
Building a custom house means you can choose exactly where you want it. Do you prefer privacy? There are secluded options in wooded areas. Do you want to be near a community? No problem. You can choose a place near a nice neighborhood and plenty of amenities. Having the ability to pick what the land looks like around your home is a nice perk as well. It's also great to have control over how much yard space you want. Some people enjoy maintaining large yards and gardens, but if you don't want to put in that work, you can purchase a smaller lot. 
Custom Functionality 
Functionality is not one-size-fits-all. Whether you like it or not, you have specific functionality needs. For example, how do you plan to use each room in your home? If you want to spend a lot of time cooking with your spouse, you'll need a kitchen that can comfortably accommodate two people. If you're someone active who moves around the house a lot, you'll need wide passageways and open areas. With a custom home, you can choose a layout that matches your functionality needs. 
Less Competition
If you've been house shopping long, we're sure you're aware of how competitive the market is. Sometimes sellers keep raising costs based on offers, and soon a home can cost $100,000 more than the original listing price. You won't have to worry about being outbid or ripped off if you choose custom construction. You have control over the prices, and no one can swoop in and snatch your dream home away.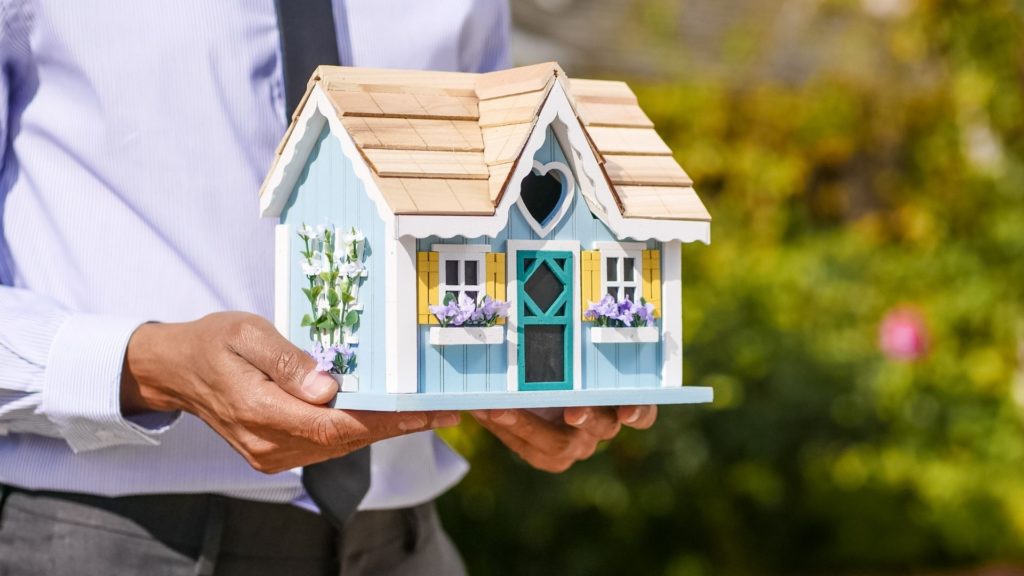 Drawbacks of Custom Home Construction
Sadly, building a custom home also comes with some drawbacks. Here are some cons of choosing custom home construction:  
Difficulty Finding a Good Lot
Finding the right lot isn't as easy as finding a pretty piece of land and purchasing it. You'll have to consider several factors when choosing a lot. 
Zoning 
Each town has its own zoning plan. The local government divides land into residential, commercial, and agricultural areas. When you buy a piece of land, you have to make sure that it's zoned in an appropriate area. If you're building a house, you'll want to purchase within a residential zone. While it's possible to petition the local government to let you build something else on land zoned for a particular use, it's a hassle with no guaranteed outcome. 
Environmental Factors 
When purchasing land, you run the risk of running into problems like unstable soil and hidden, hazardous substances such as asbestos and radon. If the soil on your property isn't stable, it will harm the foundation of your house, causing it to shift and crack. Additionally, exposure to high levels of asbestos and radon is harmful to your health. 
Ease of Installing Utilities
You must consider how difficult it will be to get utilities on your lot. For instance, are there existing sewer, water, electric, and internet lines nearby? If you're in a remote area, it could be extremely difficult and expensive to install the utilities you need. 
Potential High Costs 
According to McKee homes, a custom house may cost twice as much as an existing one. Extra expenses include land price, hiring an architect, and acquiring the proper building permits. All of these combined costs can make custom home construction an expensive process. However, this is not true in all cases.
Time-Consuming 
Building a custom home can take anywhere between six to 16 months. How long the building process takes depends on factors like weather, supply, and landscaping. If you need to move out right away, custom home construction might not be right for you. 
We Can Build Your Dream Home! 
Here at DreamHome Remodeling & Builders, we know what a big decision it is to build a custom home. However, we're confident we can help you through the custom home construction process so you can get exactly what you need while staying within budget. Contact us today and take the first step toward getting your dream home!